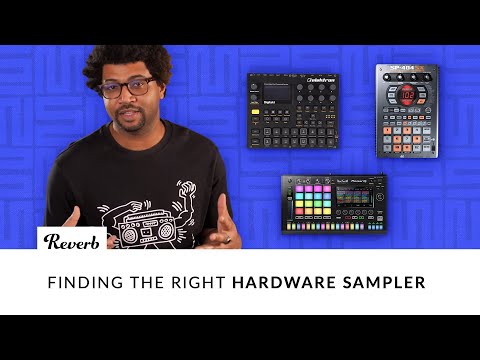 From rich melodics and hard-hitting drums to the most infectious grooves, if you expect to get real professional production results you need next-generation tools that act as a natural extension of your creativity.
Enter the MPC One, a Music Production Centre engineered to enrich your work and create the ultimate standalone production experience.
Spend less time hitting roadblocks and take command of your production with our latest addition to the MPC family.
Full MPC Experience:
Don't let the size fool you. The MPC One packs a lot of features and workflow tools into ONE powerful punch, like beat programming, editing, mixing FX, instruments and so much more. This is truly an uncompromised creative experience.
The heart and soul of the MPC One is the same multi-core processor as the MPC X, skillfully combined into a compact standalone desktop unit that easily handles the most demanding tasks. MPC One delivers a truly empowering hands-on experience, ready for any music production task. Edit and chop samples with hand gestures on the bright 7-inch touch screen colour display. Express your ideas effortlessly and directly with the dedicated knobs and touch keys that eliminate cumbersome drop-down menus.
MPC Mainstays:
Everything you expect from a Standalone MPC is here, without compromise
With the MPC One, all MPC functionality you expect is here, perfectly positioned with two goals clearly in mind – ease of use and no-nonsense work ow enhancement. Four touch sensitive controls and a large data encoder seamlessly map to critical parameters. Sixteen velocity- and pressure-sensitive RBG pads deliver perfect response for full expressive range. MPC mainstays including Note Repeat, Full Level, 16 Levels and dedicated Transport Controls complete the MPC One's arsenal of control options, providing complete production capability.
Studio Connectivity:
MPC One integrates into your creative space with all the connectivity you demand.
The MPC One is ready to work with your current studio environment and will grow with you as your needs expand. Connect your USB controller or line-level 1⁄4-inch instruments. Control your MIDI devices and your CV/Gate modules & racks. And there's no need to worry about interconnectivity, since MPC One is ready to work right alongside professional music production gear.
MPC Software 2:
Discover your creative workspace with our ground-breaking MPC Software.
Akai Professional's reimagined MPC 2 Software drives MPC One in both standalone and controller modes. This is a cutting-edge production suite combining 128-track sequencing capability, real-time time stretching, clip-launch functionality, advanced MIDI editing capability, VST compatibility in controller mode, operation as a standalone application on Mac & PC, advanced sampling & audio editing/recording functionality, seamless DAW integration, a redesigned GUI and much more. Whether you're seeking freedom from computer-based music production or searching for the perfect controller for DAW-centric creative exploration, MPC 2 Software delivers the ultimate in adaptive creative versatility.
Splice Integration:
The future of on-demand content is here, all accessible in MPC One's standalone environment.
implify your sample browsing and auditioning with on-board Splice integration in MPC One. Splice Sounds fuels the creativity of producers around the world with millions of high-quality, royalty-free samples, sounds, presets and loops, covering every musical style. With Splice natively embedded in MPC One, you will experience immediate network access to your own Splice library directly from the touch user interface.
Storage & Connectivity:
Take the hassle out of importing our own samples with MPC One's content driven connectivity and on-board storage.
As standard, MPC One ships with 4GB of internal Micro SD storage. Looking to add your own sounds? MPC One features a built-in SD Card slot and USB thumb input for immediate access to your own sample libraries.
Packed with Content:
From critically-acclaimed synth engines and mixing tools to in-demand sample and loop content, everything you need for immediate creativity is here.
MPC One comes with its own new drum sample & loop library that continues the MPC tradition of hard-hitting, industry-renowned drum sounds from leading sound designers including RawCutz, Sample Tools by CR2, F9, Decap, MSX Sound Design and MVP Loops. MPC One also features our signature synth engines, Electric, Tubesynth and Bassline, as well as our premium AIR FX for mixing & mastering. With MPC One, you have everything you need to produce hard-hitting, unforgettable music — music that is uniquely yours.
MPC 2.10 Firmware Update Features:
AIR VOCAL SUITE:
Record and mix the perfect vocals right in the MPC. Whether on standalone devices or in the MPC desktop software, the AIR Vocal Insert Effects Suite delivers the modern vocal production tools featured across all contemporary music. From Rap to Pop and R&B and beyond, this vocal plugin collection is an essential toolkit with popular pitch and harmonic effects like those used by top music producers and mix engineers around the world.
AIR EFFECTS:
For music production that pushes the boundaries of genre and style, you need more than just sounds and drum samples. AIR Stutter and Granulator are just part of the 7 additions to the AIR Insert Effects library for creating dynamic song arrangements and transition FX. Create exciting beat drops, climactic song bridges, unique sound design and more with the new AIR Insert Effects Plugins.
MPC PLUGIN INSTRUMENTS:
MPC expands the included content with 4 Plugin instruments for a diverse set of inspiring sounds. These new plugin instruments include AIR Hype: a powerful synthesizer instrument, AIR Mellotron: a faithful recreation of a legendary tape-based sampling keyboard. AIR Solina: based on the classic string synthesizer keyboard, and WayOutWare Odyssey—a faithful recreation of the all-time favorite analogue duophonic synth with added extensive control. These powerful instruments aren't just basic emulations of iconic analogue synthesizers, but interactive sound engines with built-in processing and controls for experimenting and creating inventive sounds.
USB AUDIO INTERFACE SUPPORT:
MPC standalone devices feature support for class compliant audio interface devices for expanded audio input and output. Connect your favorite class compliant audio interface for up to 32 inputs and outputs. Route audio to your favorite outboard gear for analog processing or record live drums and create your own breakbeats and loops right on your MPC One, MPC Live II and MPCX. Support for plug and play audio interface devices expands the standalone power of MPC, making it the very center of all your recording studio setup
DRUM & KEYGROUP ENGINE UPDATES:
The MPC Drum Program and Keygroup engines are enhanced for more creativity and on-the-fly performance effects. Akai Sample Tail adds a natural decay to samples, eliminating abrupt chops and clip noises. Keygroup Programs have a Portamento feature for smooth note slides as well as achieving the ubiquitous 808 kick drum glide sound of contemporary music production. The Drum Programs also have 12 plugin effects, some including RingMode, BitCrush and Bass Enhancer, that are great for real-time processing and the spontaneous manipulation of drum samples.
WORKFLOW ENHANCEMENTS:
MPC has its most efficient workflow ever. Finding samples is lightning fast with new Recursive Search which digs deep into all folders and matches the search terms. With Key Detection, MPC will automatically detect the key of the imported sample, saving you time previously spent on randomly guessing and clicking piano roll notes. Browse and search through MPC Plugin Instrument presets right from the File, Media and TUI browsers for a super convenient way to find and select instrument Presets. Create and save custom effects chains with the FX Racks function, enabling quick access to frequently used audio processing plugins without interrupting the creative flow.
Condition
Brand New (New)

Brand New items are sold by an authorized dealer or original builder and include all original packaging.

learn more

Brand
Model

MPC One Standalone MIDI Sequencer

Categories
Year