A lot of gear changes hands through Reverb—new, old, at full price, at a bargain, and everything in between. In Gear You Missed, we look at some of the coolest instruments that have recently sold on Reverb.
Check back often: This page is updated every month. Click on any image to learn more about the individual listing.
High-Ticket Synth: A 1981 Roland Jupiter-8
To most of us, something like a Jupiter-8 would be a once-in-a-lifetime buy. The wonderfully rich, eight-voice polysynth can be heard on classic tracks from Duran Duran, Michael Jackson, Giorgio Mordoder, and many more. But a synth of such stature comes at a price—about the same as a nice new car. Some lucky fan snagged this first-year model, which had since been upgraded to include MIDI as well.
A Good Deal on a Tracker
On the opposite end of the electronic spectrum, someone landed a good deal on a Polyend Tracker. The unique workstation allows you to sequence audio like the tracking software of old computers like the Atari ST. Going new for around $600, and often commanding just slightly less for a used model, a Reverb buyer got this Tracker for $470, not quite two days after the listing went live.
A Blackguard Tele and Other Fender Classics
A 1953 Blackguard Telecaster was one of the coolest (but certainly not the only) vintage pre-CBS Fender to sell on Reverb in recent weeks and months. There was also a 1955 Strat, a '57 Strat, a '60 Strat, and another '60 Strat. If you have an eye for vintage Fenders, they're all worth a look.
An Ice-Cold Novo Serus
Novo guitars are always among the fastest to sell on Reverb. Because the Novo waitlist is months and months long, players that want the custom-built guitars will often pounce quickly on a nice used listing. This particular Novo Serus—with a cool Ice Blue Metallic finish—didn't even last a few days after it was posted earlier in March.
A Rare Rackmount Voyetra Eight
The Octave-Plateau Voyetra Eight is rare by any measure: A rackmount polysynth module originally built in 1982, it can save up to 100 patches, has aftertouch and velocity sensitivity, and complex modulation routing options. They don't pop up for sale very often, so when this particular one hit the site, a buyer jumped on the opportunity quickly—even at a $10K+ asking price.
A Rupert Neve Designs Console
Someone's studio just got a major upgrade. This Rupert Neve Designs 5088 console has 16 channels and eight busses, with the fully discrete design that first made Neve's name. Available in many custom configurations, this particular 5088 console has the white Portico frame.
A Pair of Martin D-28s
Two vintage Martin D-28s—one pre-War, one War-time—sold on Reverb last month. The 1939 D-28 has had a few mods over the years, with a soundhole pickup and control knobs being added and then removed in the '60s. The 1942 D-28 is in remarkable, mostly original condition, with no mods and no cracks in the spruce top or Brazilian Rosewood back and sides. Both cost a pretty penny, but will probably make their new owners happy for years to come.
A Steal of a Waza Craft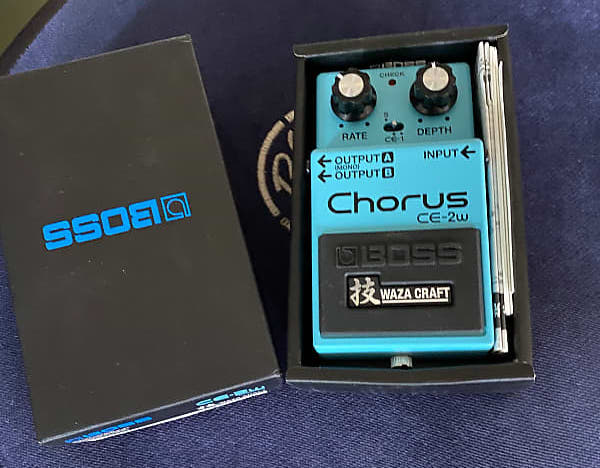 Boss' Waza Craft line takes beloved effects from the company's past and packs them with premium features. But a CE-2W Waza Craft Chorus buyer was able to pay a price more associated with a standard Boss effect. While the pedal regularly sells for $170 or more in mint condition, this mint specimen was just $130. The listing lasted less than a day on the site. Perhaps it's a good reminder to us all: Use your Feed to follow products you want and jump quickly when you find a deal.