Have you ever wished that the internet had a round-up of the latest in the world of synths and electronic gear? A summit to discuss the best new releases, updates, fan-favorites, and even sleeper hits? This isn't just wishful thinking: BoBeats has brought together some of the brightest minds to discuss their top picks for 2022.
In Best Synths & Music Production Gear 2022, Bo and a who's who of assembled experts continue the channel's annual tradition, discussing their favorite gear from the past year.
Be sure to watch the full video below, visit BoBeats' and the other presenters' channels, and subscribe.
BoBeats' guide to the best synths & music production gear of 2022.
---
Moog Mavis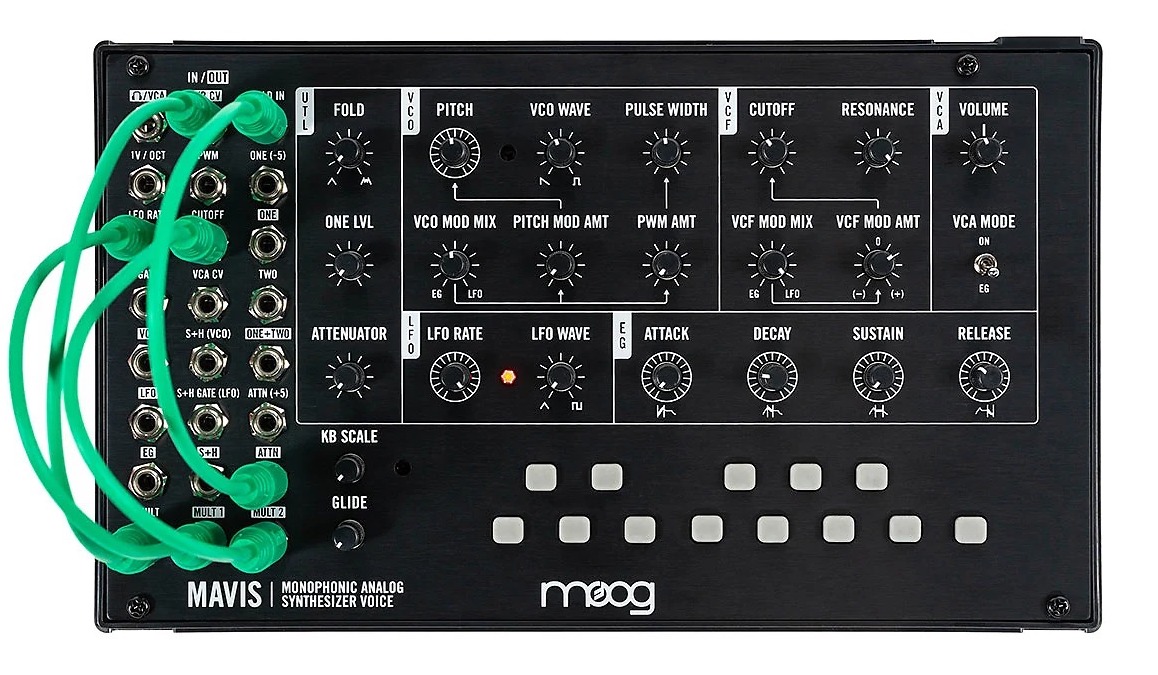 In the "Best Synths & Music Gear 2022" roundup, YouTuber David Hilowitz dives into why he thinks the Mavis is among the best releases of the year. Building upon the success and popularity of its predecessor, the Werkstatt—which is now discontinued—Moog has created a solder-free DIY self-assembly kit that functions as an semi-modular synth ready for installation in your Eurorack rig.
With Moog's renowned Ladder Filter and several additional functions, Mavis is a veritable sonic powerhouse. The patch bay allows players to create unique sounds that traverse the entire spectrum of soundscapes, from boosted kicks fueled by self-resonance to complex West Coast leads (courtesy of its on-board wavefolder).
---
Cre8Audio East Beast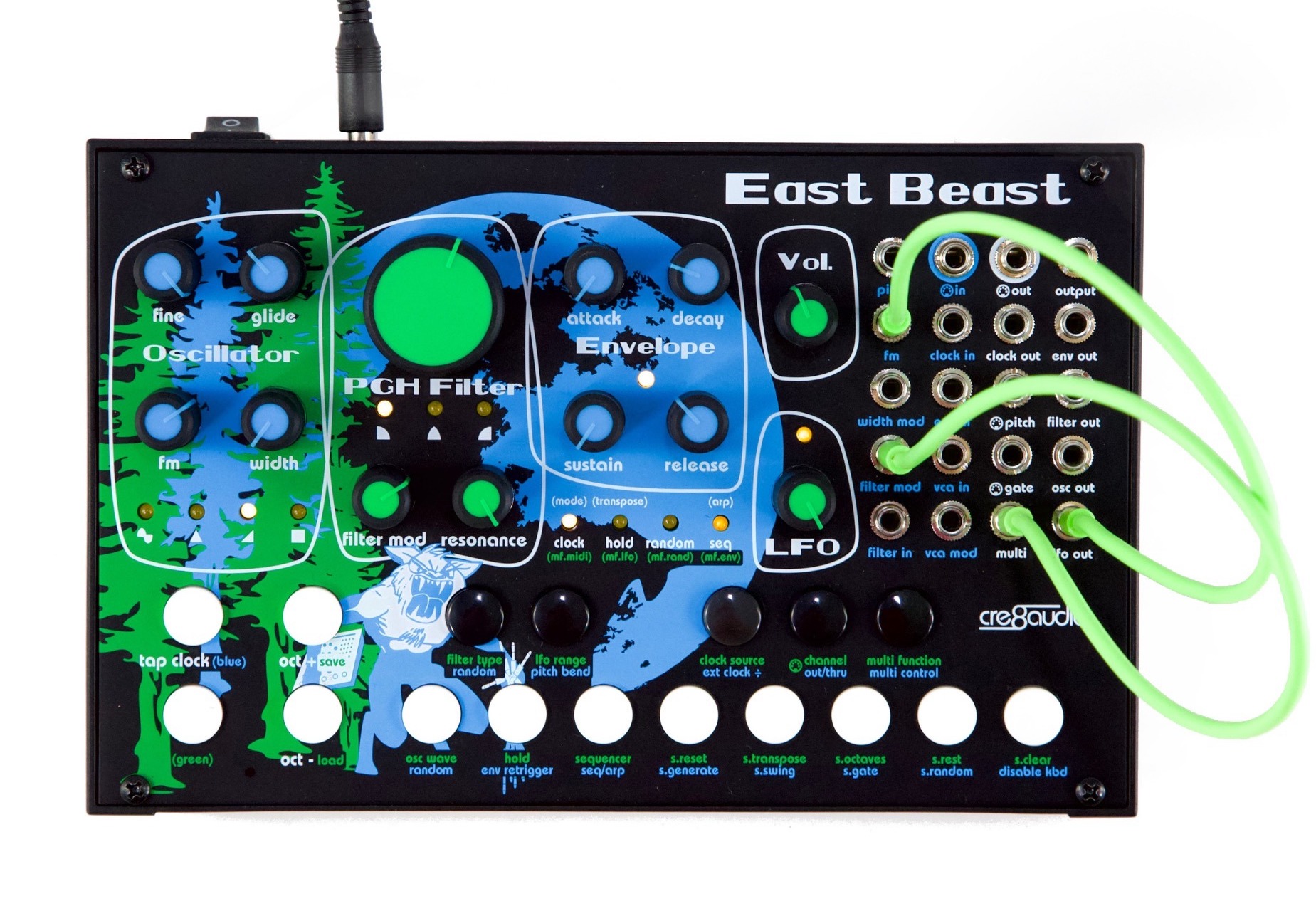 Cre8Audio collaborated with Pittsburgh Modular Synthesizers to create the East Beast. If you are a lover of analog synthesizers searching for a cost-effective option, this is the ideal choice. This East Coast semi-modular synth features an incredibly fat voltage-controlled oscillator and multi mode filter with extra performance functions.
---
Arturia MiniFreak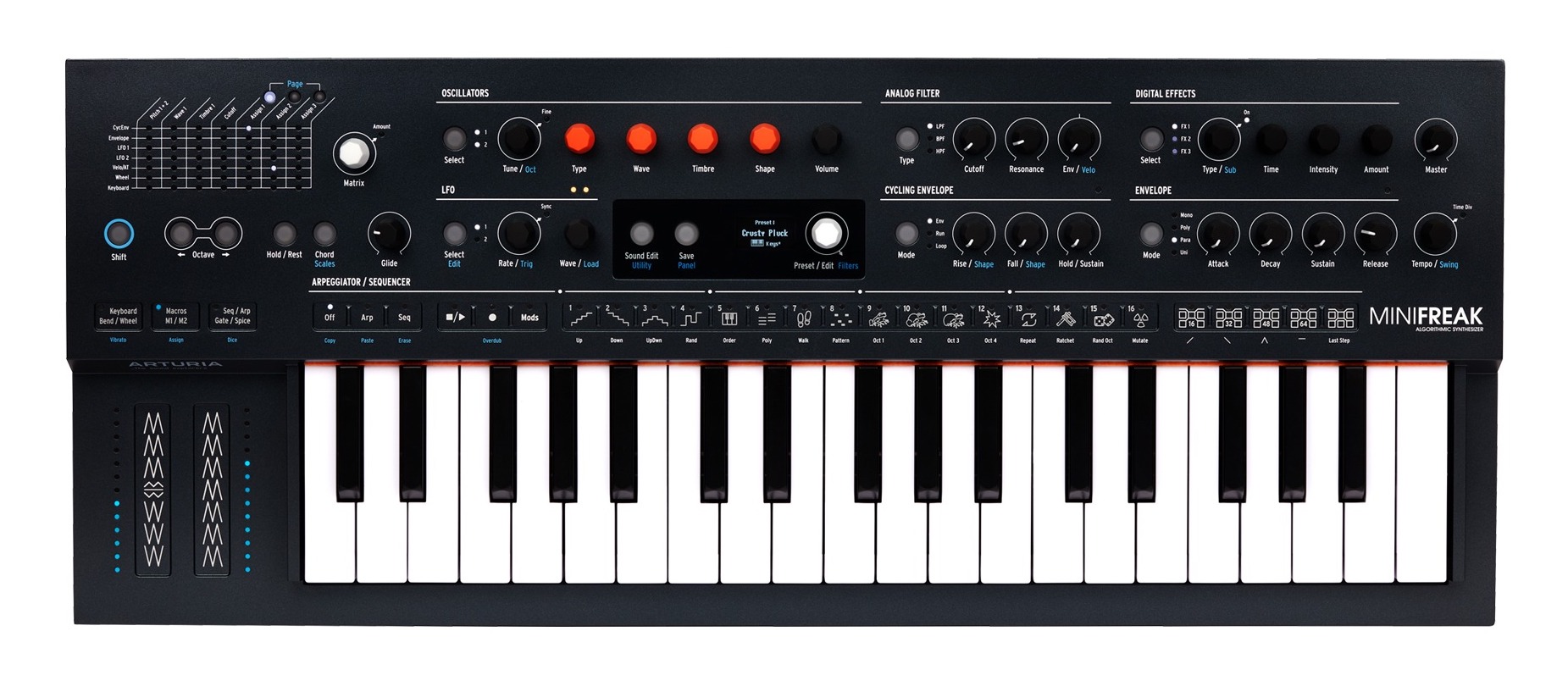 For those with a budget of under $1,000, Bo hails the Minifreak as his synth of choice. Boasting a six-voice, 37-key keyboard and two digital sound engines—not to mention built-in stereo FX—this mini-marvel is filled with endless sound design possibilities rivaling its sibling, the MicroFreak.
To sweeten the deal even further, Arturia includes an exclusive VST version, the MiniFreak V, at no extra cost and ready to use in any DAW.
---
Erica Synths Perkons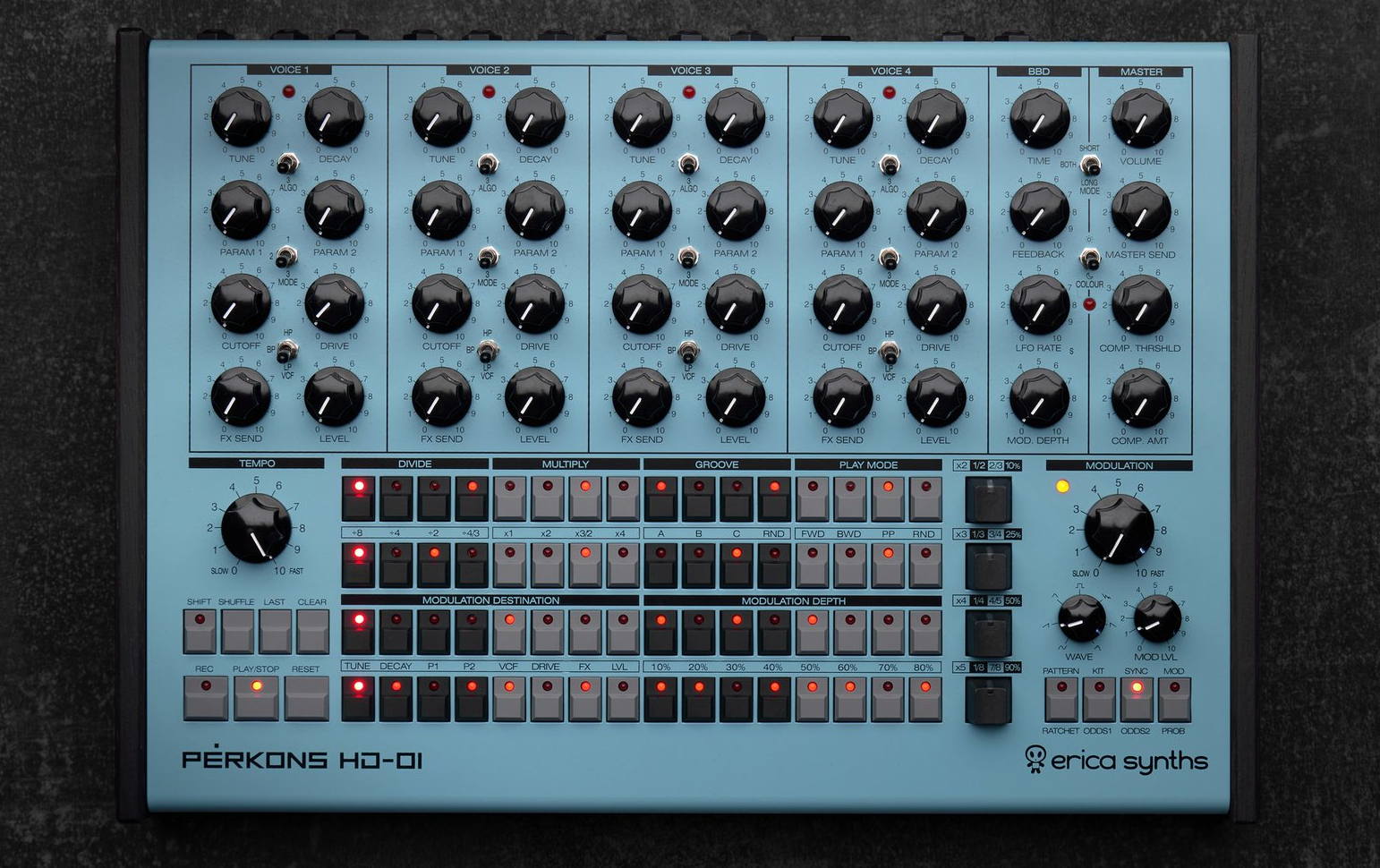 Despite a chip shortage, Erica Synths has found an effective workaround that allows the production of its incredible synth equipped with a digital sound engine, analog multimode filter, and BBD effects. This remarkable device can generate vast beats as well as soothing drones simultaneously.
The four distinct voices of this drum synth are generated by digital sound engines with three modes for each, plus an analog multi-mode filter section to provide filtering. It also comes with a built-in bucket brigade delay, optical compressor, and master overdrive. The individual outputs for each voice make it ideal for integration with external gear.
---
PWM Malevolent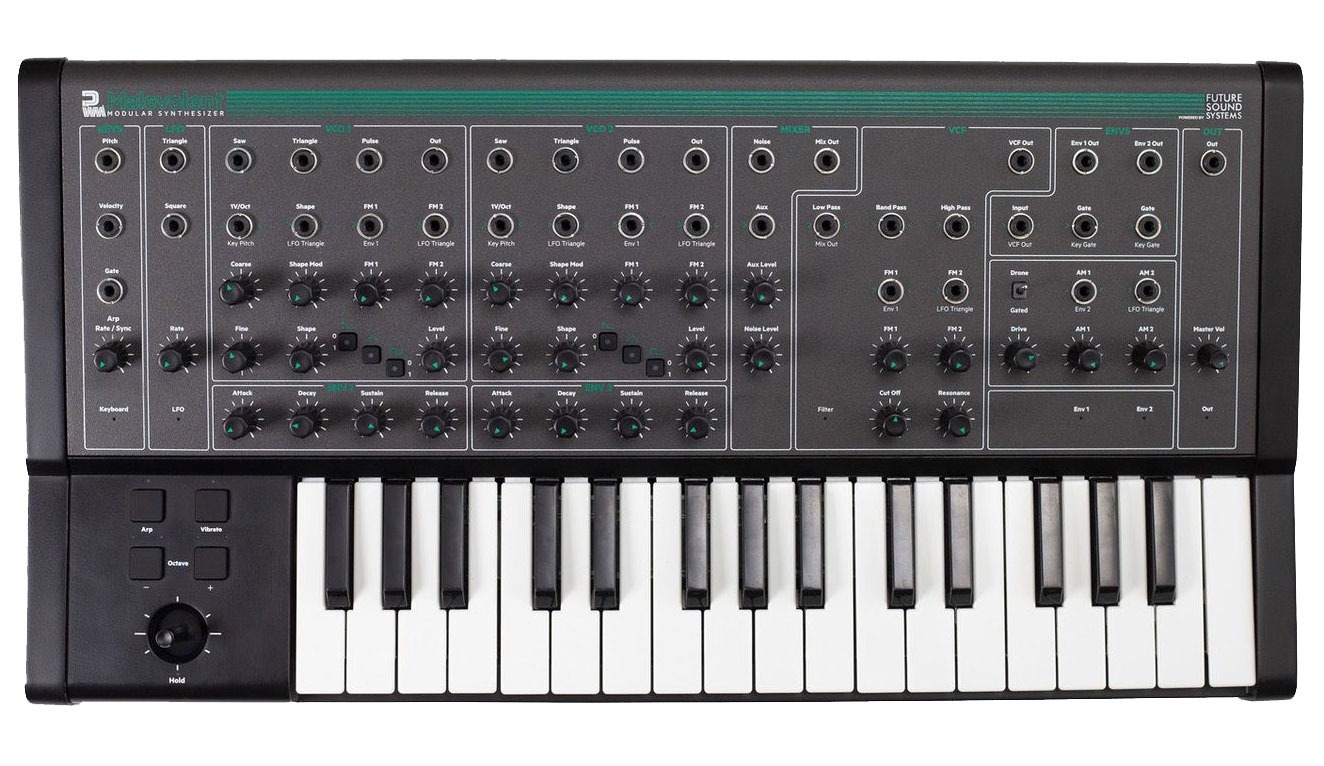 Venus Theory dubbed the Malevolent—created by Paul Whittington's new company PWM—as the best new synth available. Outfitted with two VCOs and hands-on performance controls, this semi-modular standalone synth is ideal for creating unique soundscapes for users of any level of experience.
---
Teenage Engineering OP-1 Field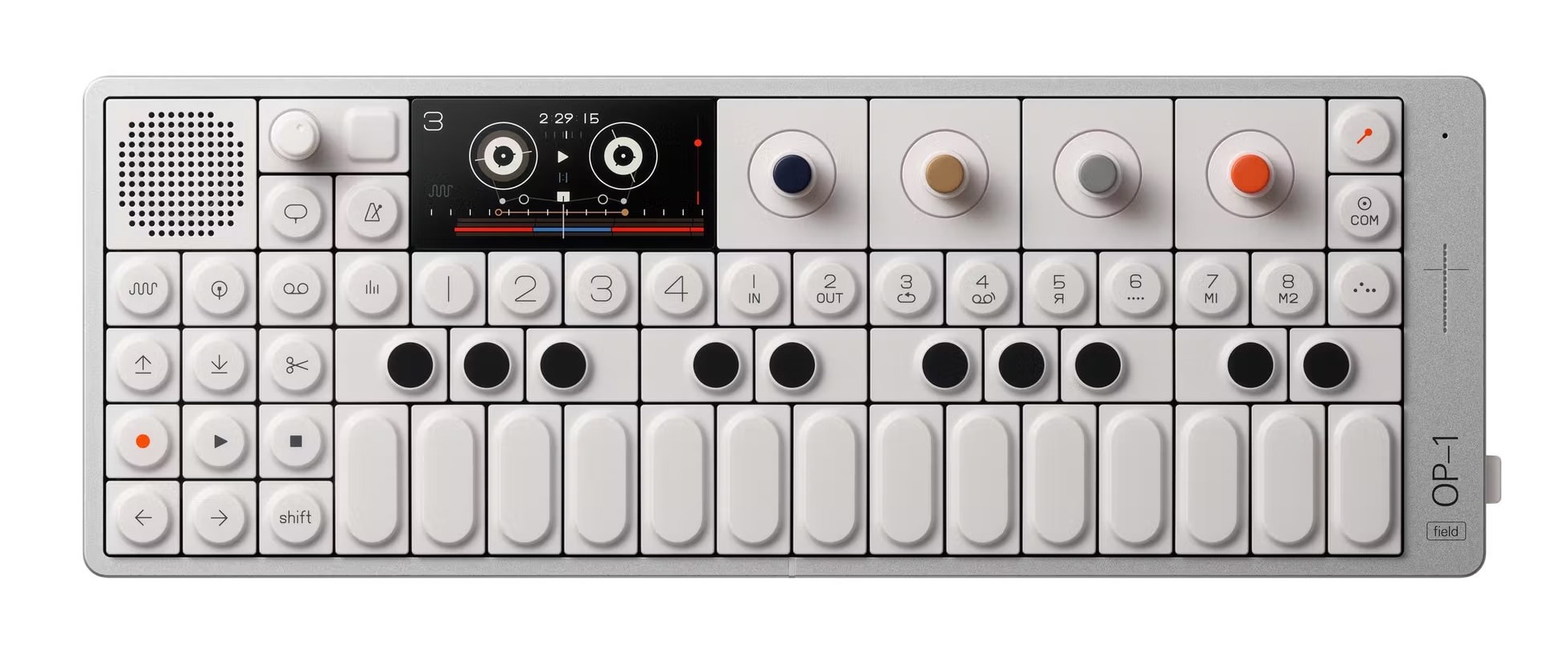 The Berlin-based synthesist Nadia Struiwigh has named the OP-1 Field as her favorite synth of 2022. Teenage Engineering's new model is a worthy successor to their decade-old original, and includes an incredible 100 additional features.
It's packed with fresh-sounding synth sounds, a whopping 160 minutes of sample memory capacity, high definition display and 24 hours of battery life—all in a more compact frame than before. The downside? This version will set you back $2,000.
---
Polyend Play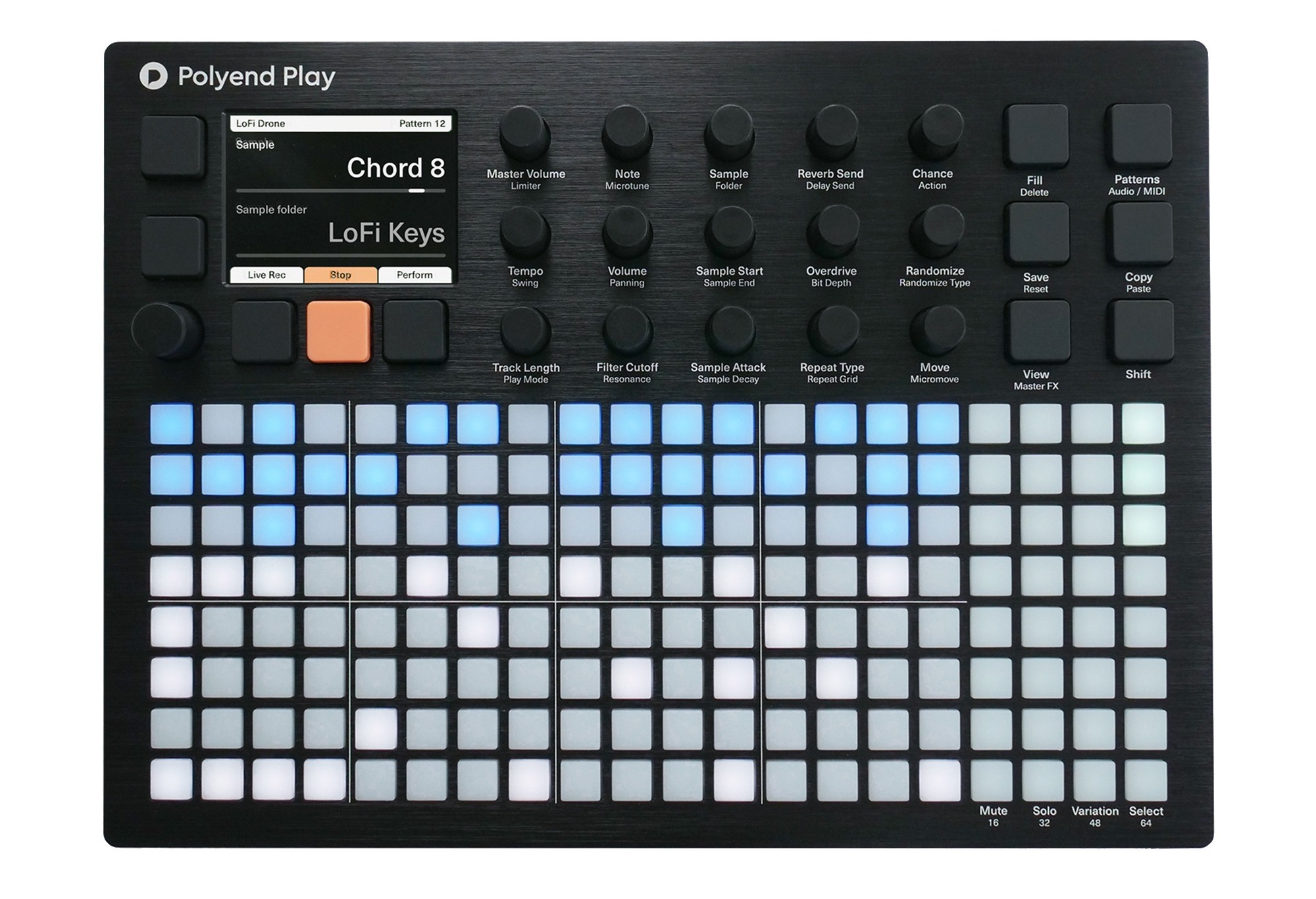 BoBeats has declared the Polyend Play to be the best groovebox of this year, and it's a fitting title. It offers an 8x20 trigger pad matrix, independent effects tracks and live/step automation recording. Despite first impressions, the Play offers far more than initially meets the eye.
Abundantly loaded with generative and randomization sequencing abilities, it's among the most convenient grooveboxes to use in the context of live performance. With its powerful features, you'll quickly understand why this instrument is a favorite for many.
---
Oberheim OB-X8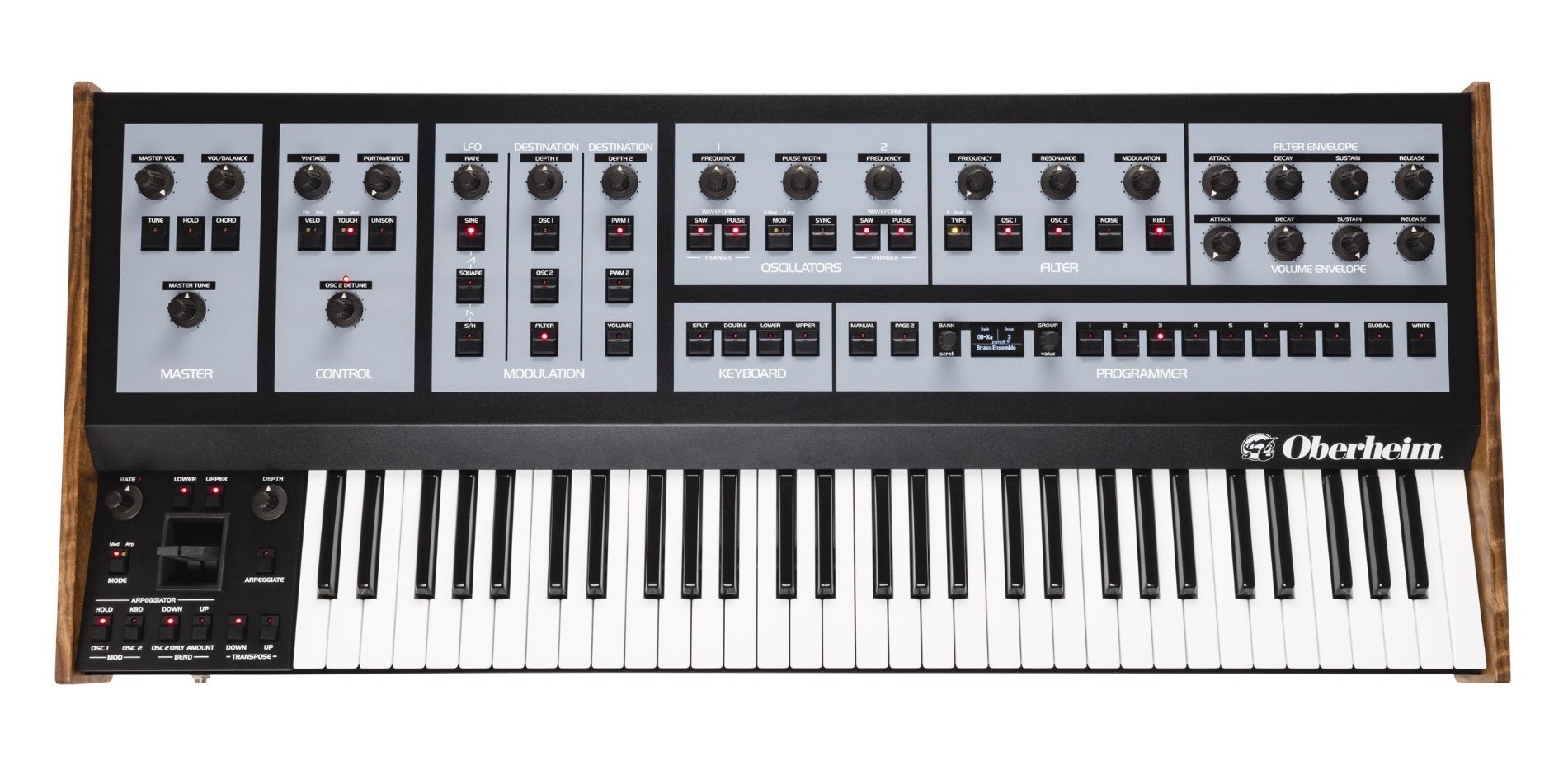 Starsky Carr has crowned the OB-XA as his top choice of flagship synth of the year. To honor his passion for synth production, Tom Oberheim collaborated with Sequential and Focusrite to recreate the iconic OB-X, this time upgraded with modern features.
The new model, called the OB-X8, offers three distinct synthesis structures from the original OB-X, plus its two variants found in newer Prophet 5s. Its eight pure analog voices provide maximum flexibility when sculpting sounds, making it an unbeatable asset to any stage or studio setup.