Many musicians know Strymon from the large-format, multi-function digital pedals like the BigSky, Timeline, and Volante.
But following the release of the Cloudburst, which simplified Strymon's love of ambient reverbs down to a slim enclosure, the company's back with another small but mighty pedal: the Brig. And it's shipping now from Strymon's official Reverb shop.
---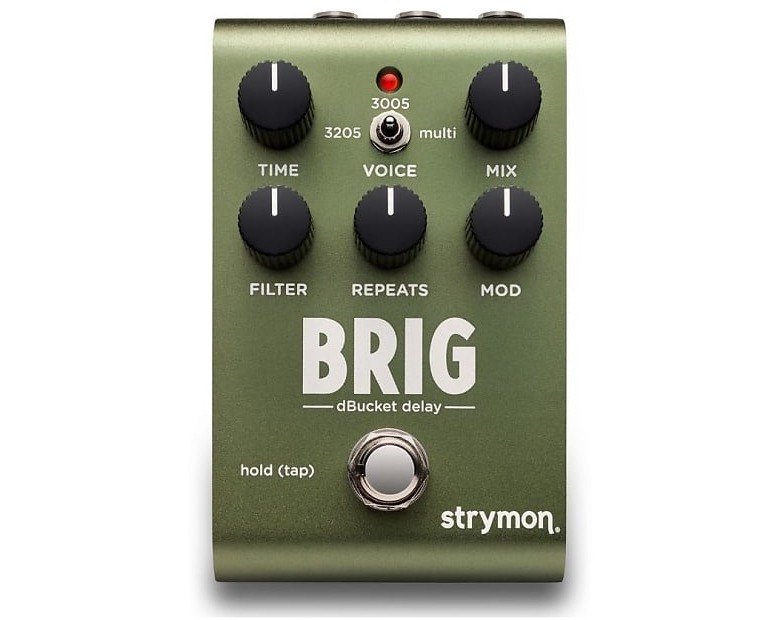 ---
Strymon says the Brig brings "certified organic echo." It offers three distinct delay voicings from Strymon's digital "dBucket" effects: two built to emulate specific analog bucket-brigade delay (BBD) chips, and one multi-voice function.
"The delays that become true classics do not simply repeat the notes you play. They do something special to each delay repeat," writes Strymon. "Something that evokes a feeling, fueling the music and inspiring you."
To get to that feeling, the Brig—note how that's a few letters shy of "Brigade"—packs these features into its small frame, according to Strymon:
3205 voice delivers gritty repeats that can morph as it feeds back, creating sounds ranging from gorgeous slapback echoes to psychedelic sci-fi effects
3005 voice recreates a dual MN3005 BBD chip circuit for longer delay times and warm repeats with a soft, dreamlike quality
Multi voice features two cross-coupled, super-clean dBucket delay lines with golden ratio timing to create complex soundscapes and a huge stereo soundfield that remains musical and clean even while sitting on the edge of self-oscillation
Artifact-free tap tempo
Stereo operation
High-impedance, ultra-low noise discrete Class A JFET stereo input preamp for exceptional touch sensitivity, dynamics and feel
MIDI control for tempo, patch save/recall, and more
Order your Strymon Brig on Reverb, direct from Strymon.