Last summer, we sent Positive Grid's Spark MINI on tour with Reverber Evan Weiss to see what the little beast was capable of as tour van practice amp. As it turns out, it was capable of quite a bit. Now, Positive Grid is introducing an even smaller amp into it's portable line, the new Spark GO, and you likewise shouldn't let it's size fool you.
The Spark GO is packed with the same Positive Grid amp tech that makes this amp line so versatile and powerful. It comes packed with a built in audio interface, 33 amps and 43 effects and pedals, from boutique to modern setups. It features four customizable presets and seamlessly integrates with the Spark app, which gives players access to full amp rigs, virtual pedals, 50,000 tones from the ToneCloud community, and smart practicing features.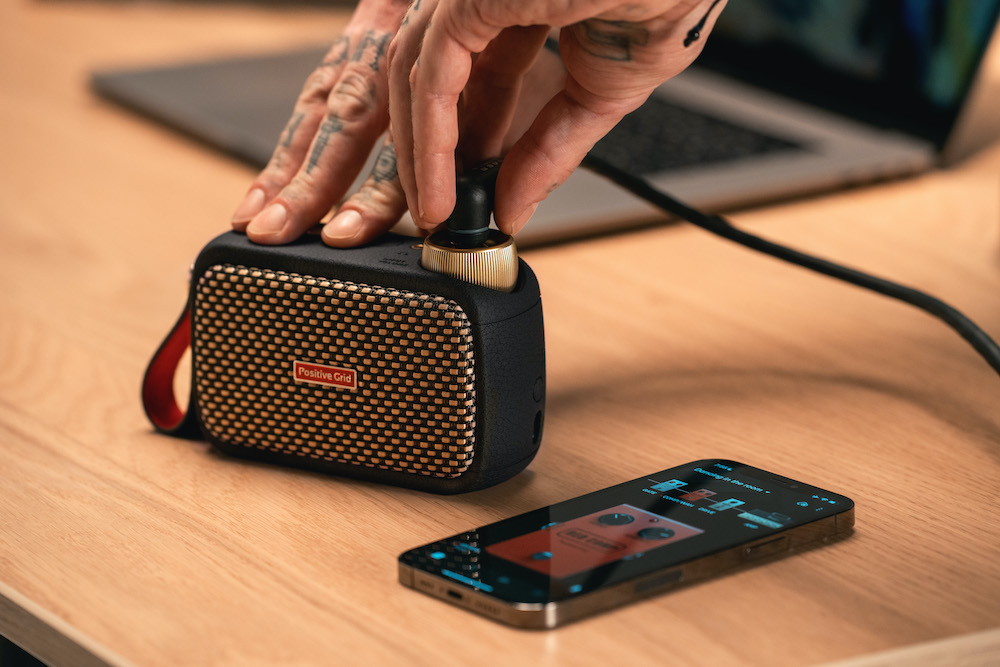 If you're practicing solo, you can plug in headphones or let the sound (surprisingly detailed, with the help of Positive Grid's computational audio) ring through the speaker, using the Smart EQ settings to get the most from it.
Players can use Smart Jam to build a full backing track for their unique playing, or even connect to Spotify or Apple Music to play along with their favorite songs with the help of Auto Chords, which uses AI-powered tech to analyze the song and display chords for the player.
This little 3.5" amp is ruggedly constructed to be taken on the go, featuring an extra hardshell grille and black strap. It's packed with a rechargeable battery that promises up to eight hours of use and features USB-C connection. Like the Spark MINI, it can also be used as a bluetooth speaker.
"This article is part of a paid partnership with Positive Grid. From time to time, Reverb partners with trusted brands and manufacturers to highlight some of our favorite products we think our community will love."