The sound that The Police's Andy Summers first became known for is available for the first time in one signature Electro-Harmonix effects pedal.
The Walking on the Moon Flanger/Filter Matrix offers deep and nuanced flange sounds that are rich, warm, and chorus-y.
---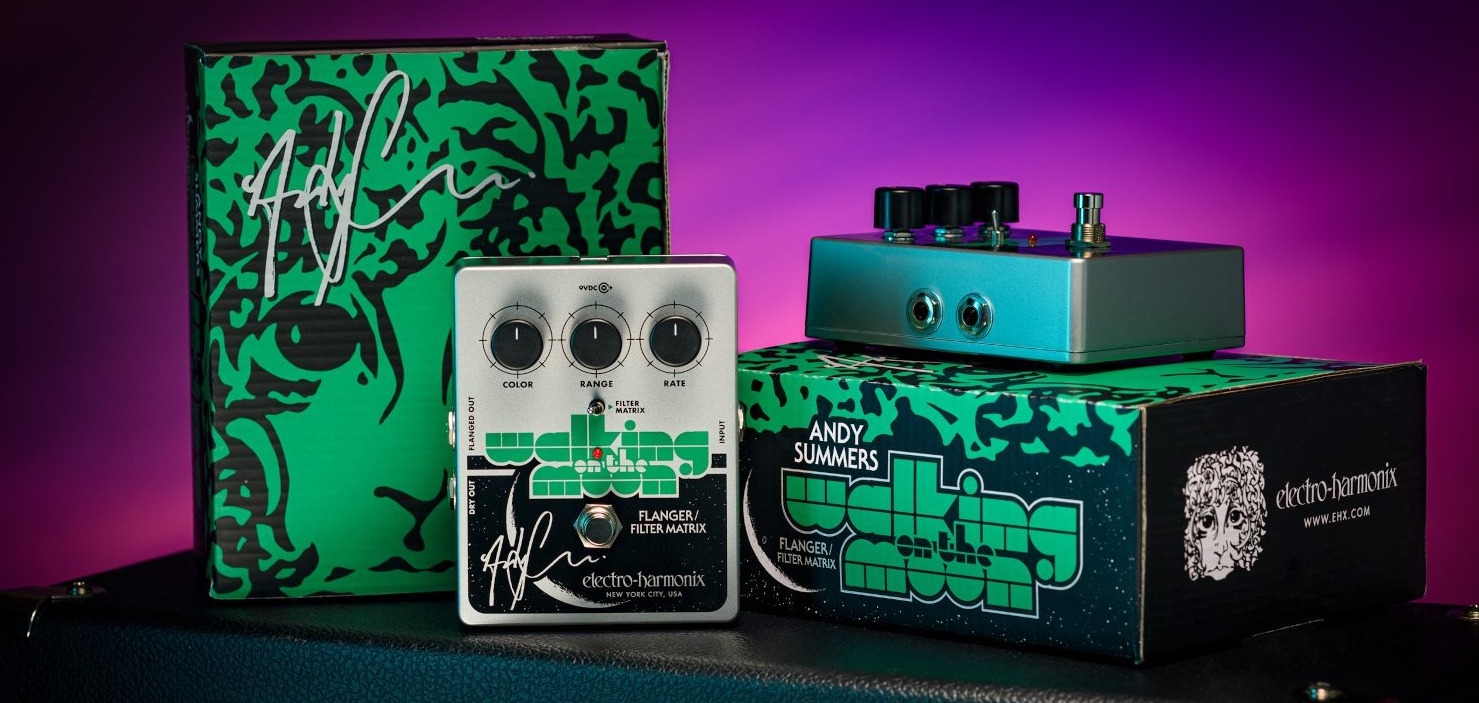 ---
The new pedal gets its name from a hit single off The Police's second album, Reggatta de Blanc, but it shares the sonic character of other tracks from that era, like that album's other hit, "Message in a Bottle."
In a launch video with EHX, Andy Summers explains his early approach to pedals, saying how he pieced together his sound—at first with literal Scotch tape—to stand out as the lone guitar in a trio.
EHX's launch video featuring Andy Summers himself.
Full features, according to EHX, include:
Analog Flanger / Filter Matrix sounds of Andy Summers
RATE sets modulation speed
RANGE adjusts lower limit of flanger sweep
COLOR controls intensity of flanger effect
Dedicated DRY output
Special Artist Edition Graphics
Includes Walking on the Moon poster design by Laura Josephson
True Bypass
9V Power Supply included (optional 9V battery not included)
Grab your Walking on the Moon Flanger/Filter Matrix on Reverb now.