Say you're jamming and you surprise yourself with a particularly cool, spur-of-the-moment passage. Wouldn't it be great if you could hear it back, build on it, and transform it into something even better?
The Chase Bliss Habit is an inventive new looper and delay pedal whose onboard memory can record the last few minutes of your playing—then, it uses those notes and snippets as a second voice, manipulating what you just played and combining it with what you're currently playing.
It might strike you as just the type of heady effect only Chase Bliss could make, and you're certainly not wrong there. There are possibilities in this pedal that only get hinted at in a single demo. But it's built to be musical and intuitive right out of the box, inviting you deeper into its capabilities over time.
Chase Bliss calls it a "musical sketchpad." According to the company, "At its simplest the Habit is an experimental delay that can be up to a minute long" and "at its extreme, it's a self-contained song made up of chance encounters."
---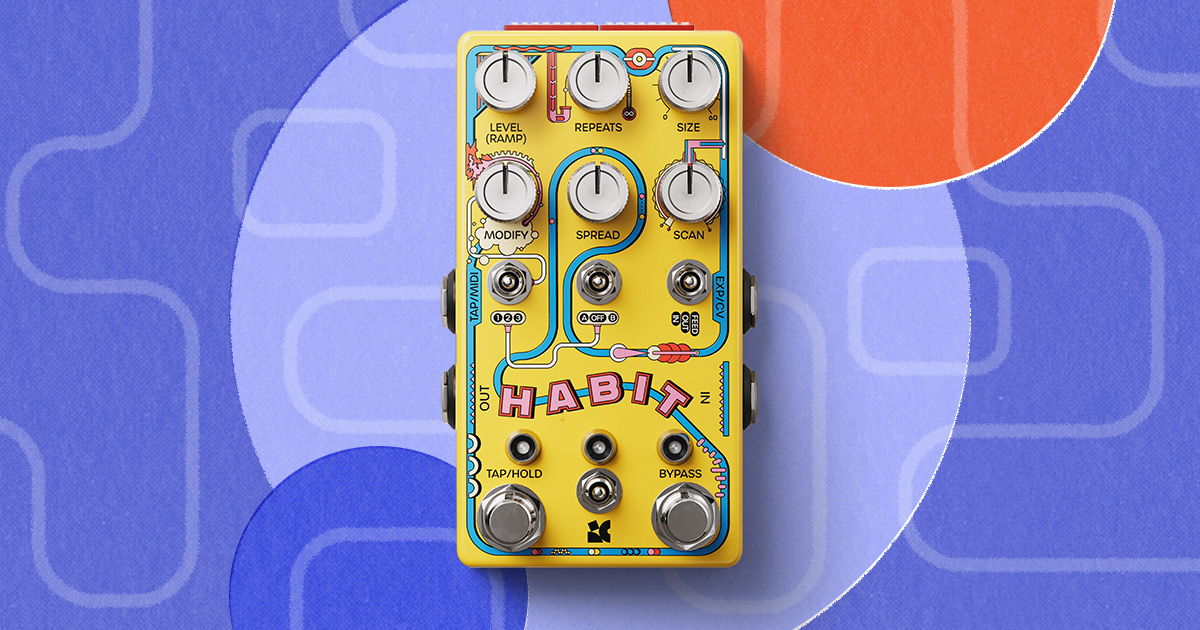 ---
Some of the controls will be recognizable to anyone that's played with a delay before—like Level, Repeats, and Size (the length or time of the delay)—while others are unique to the Habit. Modify lets you blend in other effects, the Spread knob adds a secondary echo, and the Scan knob is the key to the memory functions.
When Scan is at its minimum, the pedal acts like a more standard delay pedal. By adjusting the Scan amount—and choosing between automatic or manual settings via dip switches—you can bring in the bits of old audio captured by the Habit. With a tap tempo switch, you can set the playback of these passages to match your song's tempo—or you can let the ring out in strange, pseudo-random ways.
To get just a small taste of what the Habit can do, watch our full video above. Buyers of the Habit will be treated to an in-depth manual from Chase Bliss that has many, many ideas for how to explore and experiment with the pedal. If you're anything like us, a taste will likely lead to another, and pretty soon you'll keep coming back for more and more, which, well… now we know how the Habit gets its name.
Buy your Chase Bliss Habit on Reverb now.
"This article is part of a paid partnership with Chase Bliss. From time to time, Reverb partners with trusted brands and manufacturers to highlight some of our favorite products we think our community will love."