Meet the Spectraphon: the latest in the collaborative Eurorack modules by Make Noise and soundhack.
The Spectraphon is a dual spectral oscillator that utilizes real-time spectral analysis to create new sounds from existing ones. It's perfect for doing all kinds of spectral shaping craziness, like vocoding, additive synthesis, resonators, and spectral processing.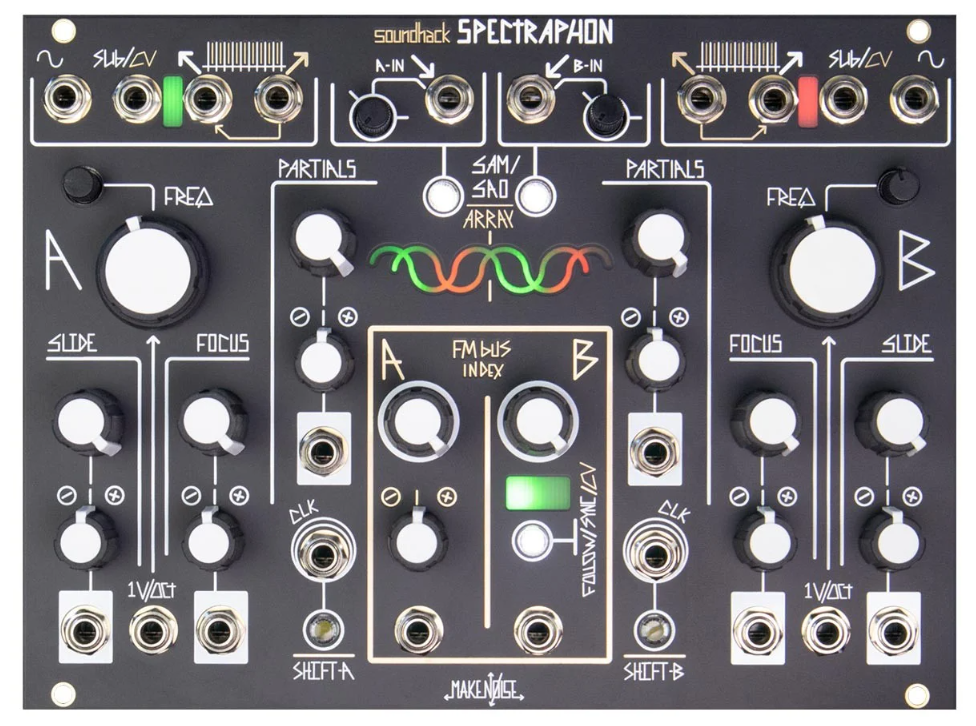 Make Noise Spectraphon
With four mirrored outputs on each side, the Spectraphon offers a range of options including primary odd and even outs, a sine wave out that retains its fundamental, and a subwave/CV envelope follower out depending on the mode that is being used.
Speaking of modes, each side of the Spectraphon has two separate modes: Spectral Amplitude Modulation (SAM) and Spectral Array Oscillation (SAO). On the surface, it might sound a bit confusing, but don't worry. Watch our host, Fess Grandiose, breaks it down for you in the video above.