Fans of the ever-popular Walrus Audio Slö rejoice: the new and improved Walrus Audio Slöer is here.
For the uninitiated, the Walrus Audio Slö is an ambient player's dream—a textural reverb capable of enormous soundscapes filled with depth and modulation. The new Walrus Audio Slöer was made with players' feedback in mind and is packed with new algorithms and features. Notably, it's also now in stereo.
While the original Slö comes in a standard stombox enclosure, the Slöer spreads out to give more real estate to knobs, sliders, and controls.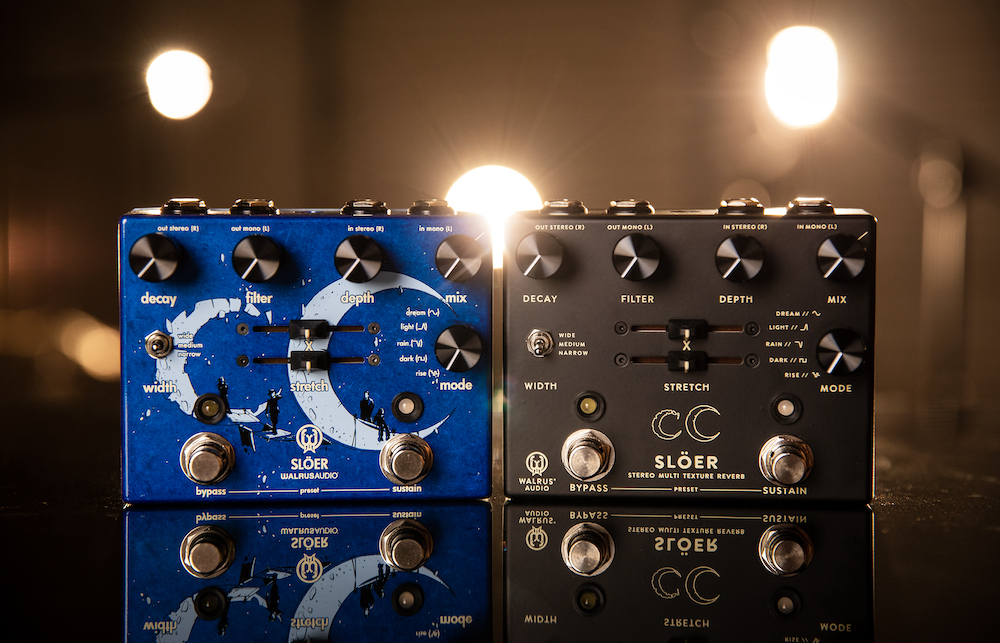 The pedal features five selectable modes—dream, light, rain, dark, and rise—as well as five different wave shapes that are accessed by holding down bypass and switching the algorithm dial.
Further shaping can be done with the width control, which allows users to switch between medium, wide, or narrow. The pedal also features two new faders: one for stretch and the other labeled "x," which changes function depending on what mode you're playing in.
Be sure to check out the full video above for a deeper look at the features and sounds this new effect is capable of. The Walrus Audio Slöer is officially available now on Reverb in two special colorways: matte black with cream ink or lollipop blue with off-white ink and original artwork by Christi Du Toit.