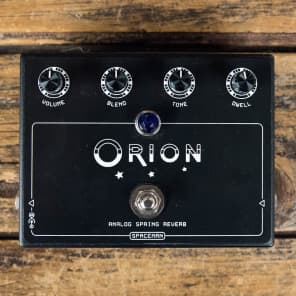 Spaceman Effects Orion Reverb
Product Details
Gallery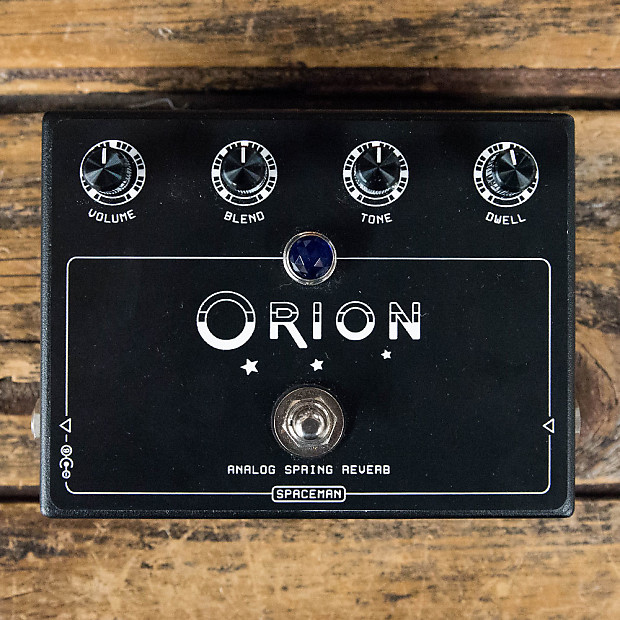 Product Specs
Brand
Model
Finish

Black Edition

Black/Red Edition

Blue Edition

Copper Edition

Polished Edition

Silver Edition

White Edition

Year
Made In
Categories
Pedal Format
Overview
If you like authentic spring reverb, you can't get much better than the super-compact Orion analog spring reverb by Spaceman Effects. Although there are actual dual springs encased in the Orion, there's no unwanted splash sound from stomping or the beat of kick drums. Four control knobs give you the power to dial in surf-rock tones or give your sound some mellower spring vibes: Dwell, Tone, Blend, and Volume. With the Tone knob, sweep between brighter and darker reverbs, and the Blend knob gives you control over the dry-to-wet ratio. It's hard to get a smaller true analog spring 'verb than the Spaceman Effects Orion Reverb.
Read More ...
Price Guide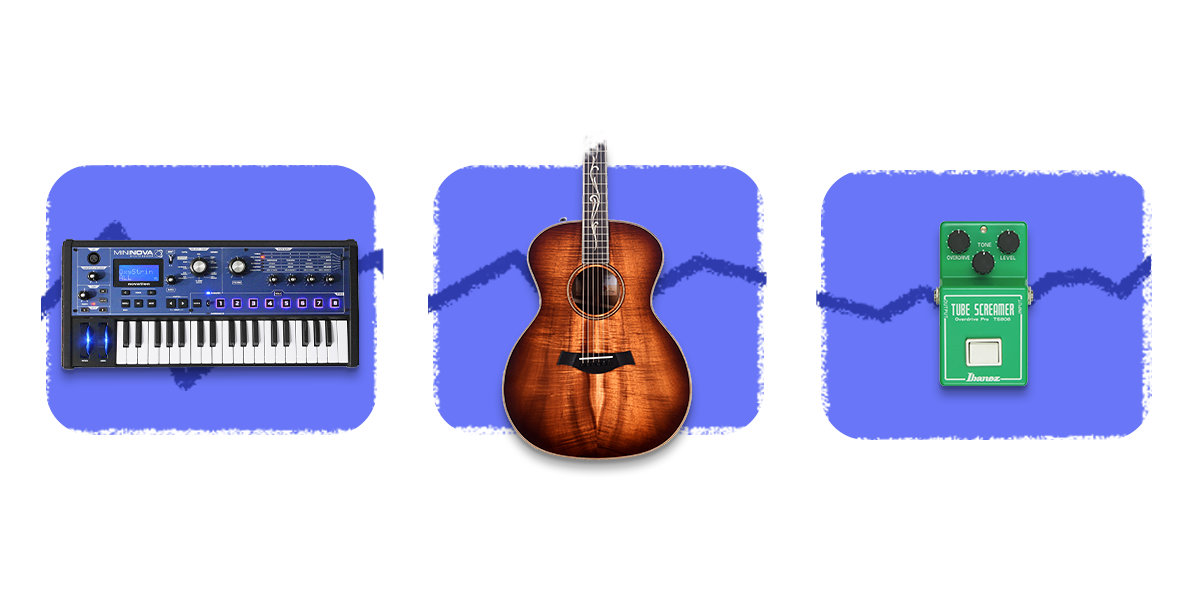 *Excludes Brand New, B Stock, Fair, Poor, and Non-functioning. Prices exclude shipping and tax/VAT/GST.
More Information
The Spaceman Orion Reverb comes in 6 Limited Editions: Silver (199 produced), Black (99 produced), Polished (55 produced), Blue (44 produced), White (44 produced), Copper (33 produced), and Black/Red (6 produced). The Silver and Polished Limited Editions can be differentiated by serial number or the knobs used on the pedal - The Silver Edition uses Silver topped knobs, while the Polished Edition uses narrower all black knobs.