When shopping for music gear, it's easy to get hit with a case of sticker shock. But sometimes, even just your anticipation of sticker shock may cloud reality.
Recently, we asked our audiences on social media how much they thought certain pieces of musical equipment cost. Turns out, a lot of y'all thought these pieces were a lot more expensive than their actual going-rate.
Want to know the real average used price on these popular pieces of gear? Read on.
Note: All average used prices below reflect all used gear sold on Reverb in good or greater condition in 2023, in the United States. To see final sale prices and more detailed pricing info for any piece of gear, visit its entry in the Reverb Price Guide.
Lighter than their weight in gold
How heavy is the cost of an original Boss HM-2 Heavy Metal? When dimed, it's an iconic element of Swedish death metal and also, perhaps oddly, a favorite of Pink Floyd's David Gilmour. Surely that must count for something?
Why yes, it does, but likely not as much as you'd think.
Survey said: $243.
Average used price: $153.
"Weeks when Decades happen…"
You know that pawn shop near the old mall where the dust on the inventory gets as thick as Waffle House grits? That's where the Peavey Decade used to be found.
When Queens of the Stone Age's Josh Homme called it his "secret weapon" in an episode of Mark Ronson's 2021 docu-series Watch the Sound, it sparked a frenzy that changed the Decade's fortune. Currently, that frenzy has subsided, though some buyers here and there have missed the memo.
Survey said: $582.
Average used price: $267.
The price? A joke.
Korg's entry-level Volcas are famously entry-level, but the high quality of the sounds in the Volca Beats has left more than a few to question its price.
"$150 is a joke, these sounds are worth way more than that," one happy reviewer writes. Well, joke's on you, pal, and we'll let you in on the secret.
Survey said: $200.
Average used price: $100.
Did we imagine the op-ulence?
Ope! The synth/sampler/throw-it-in-your-backpack-workstation that a very vocal contingent of producers loves to hate caught a reputation for being overpriced. And, well… maybe that was earned, for a time.
But since the release of the new flagship OP-1 Field ($1,999 new), the value of original OP-1s has fallen on the used market.
Survey said: $877.
Average used price: $782.
A Dano for the people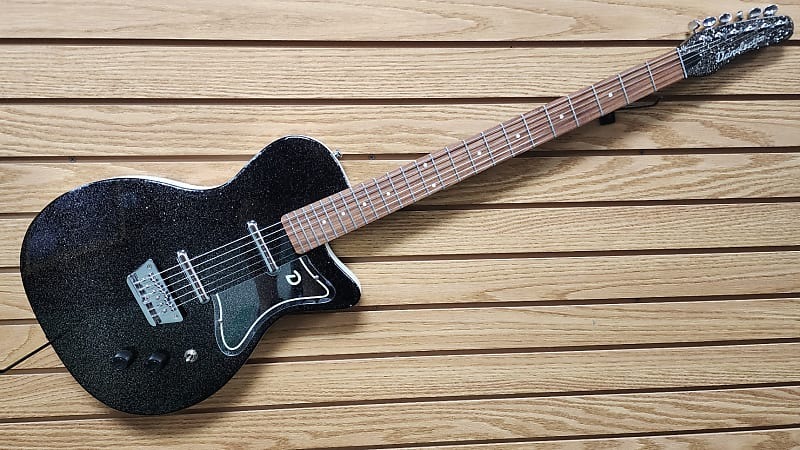 Surveying a 2021 music scene where the Haim sisters, Phoebe Bridgers, and plenty others were spotted playing Danelectros, we asked if we weren't in the midst of a Dano revival.
But while interest seems to be elevated, prices have not risen to match. As just one example, the Danelectro '56 Baritone—a modern replica of a classic model—continues to come in under expectations on the used market.
Survey said: $767.
Average used price: $465.
A plentiful modern classic
Some classics are rarer than Klons, and some are found in pretty much every practice space. The Line 6 DL4, a delay modeler and looper that virtually launched new genres of music, is one such non-rarity.
More than 20 years out from its introduction, and one year after the release of its MKII, original DL4s are as plentiful as ever, and more affordable.
Survey said: $200.
Average used price: $129.
More than one banana
Jupiter-8s are expensive. But like the inverse of Lucille Bluth's out-of-touch question—"I mean it's one banana, Michael. What could it cost? $10?"—some of us have trouble estimating just how expensive something is when it's well outside of our price range.
The Roland Jupiter-8, built only between 1981 and 1984, is still regarded as one of the greatest analog synths to have ever been built. So it's rare, it's desirable, and they're not making any more. What could it cost?
Survey said: $42,750.
Average used price: $18,924.
A not-so-high-flying bird
John Mayer's signature PRS Silver Sky caused quite a stir when it was released in 2018. In many ways, of course, it's a Strat, and a premium one at that, with its own pickups, a beveled lower horn, and a range of wonderful finish options.
Maybe it's because of these niceties, or maybe it's because John Mayer's taste for rare pedals and high-end watches is well known, but people seem to think the original Silver Sky has something closer to a Custom Shop price.
Survey said: $2,999.
Average used price: $1,852.
When righty's not so tighty
Another signature guitar model that some assume must be expensive is the Fender Kurt Cobain Jag-Stang.
The combination of the Nirvana legend's two favorite guitars—the Jaguar and Mustang—it's a unique offset whose appeal has continued, just like Cobain's influence. Fender brought the guitar back in 2021, after ending production of a previous MIJ version in 2004.
Interestingly, it's the only the right-handed models that are relatively inexpensive now, with left-handed variants holding closer to their new price.
Survey said: $2,200.
Average used price: $814 (right-handed), $882 (left).