Live from Superbooth 2023, we here at Reverb have gotten the chance to check out new releases from some of the biggest synth brands in the world, from Korg to Oberheim, Arturia to Teenage Engineering.
But at the wonderful festival grounds in Berlin, there are more than 200 companies from dozens of countries—all showing off their gear. This includes lots of inventive and exceptional ideas from boutique brands, small teams, and one-person makers.
Here are just a few that caught our attention.
SoundForce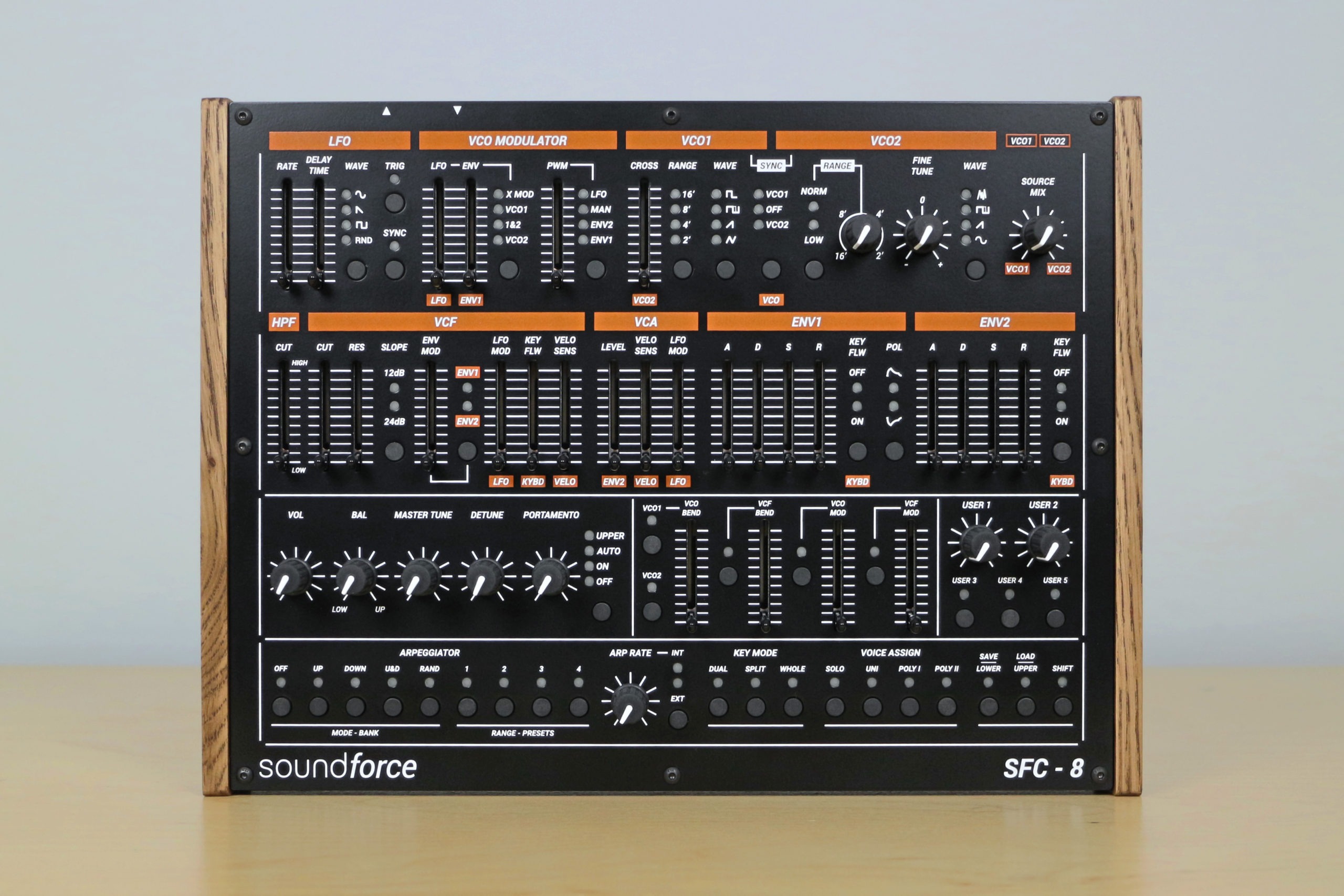 If you've ever wanted to own a real Jupiter-8, Prophet-5, MiniMoog, or other classic synth, but the closest you've gotten is a good VST version, SoundForce is for you.
The company makes hardware controllers that match, one-to-one, with vintage synth control layouts. Take, for example, the SFC-8. Recently released, the SFC-8 gives you hands-on control of Jupiter-8-style soft synths like the one found in Arturia's V Collection.
It's a blast to use and one great way to help get the Jupiter-8 sound—and feel—for less.
Find all SoundForce gear on Reverb.
Jolin Lab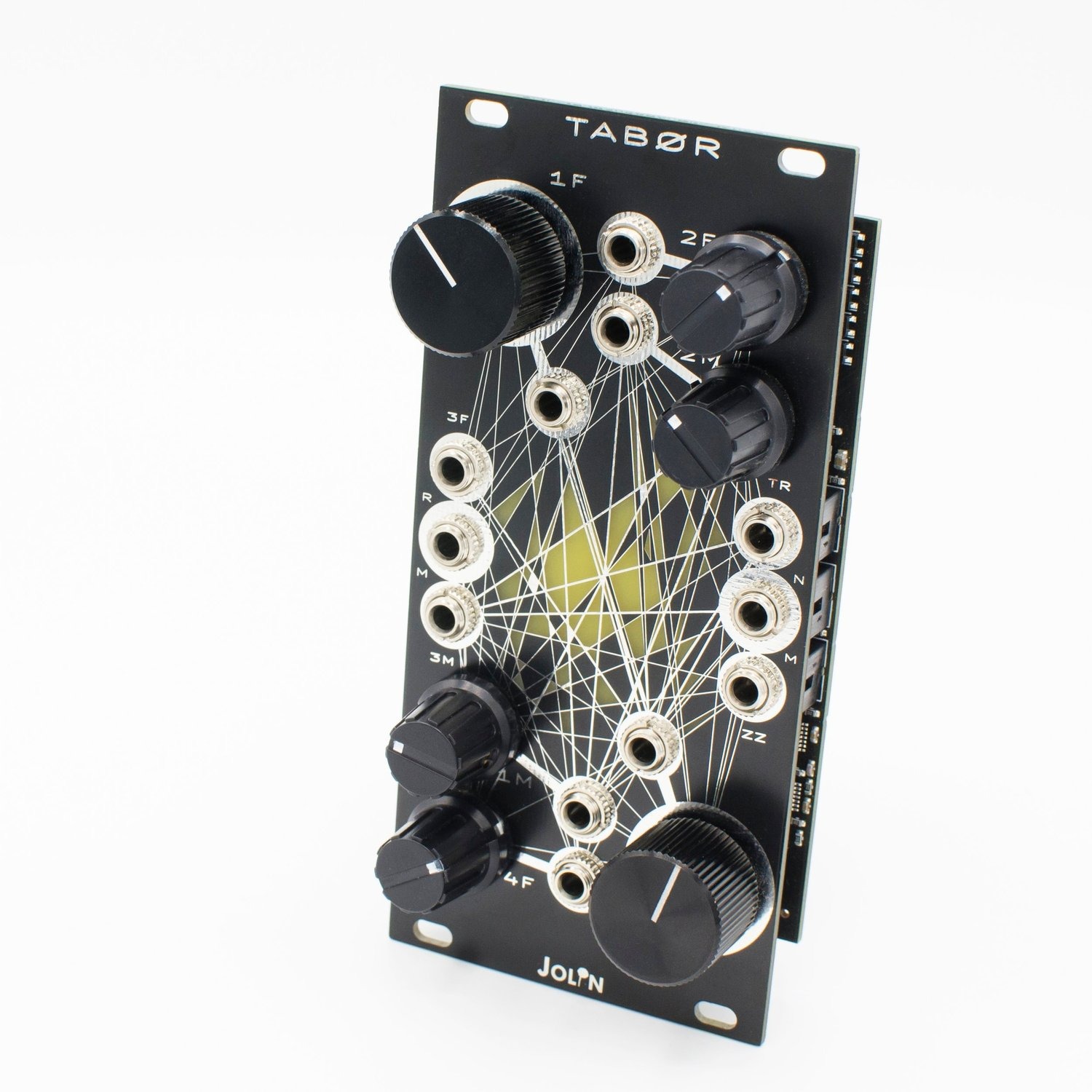 Exceptionally beautiful-looking and -sounding, Jolin Lab's Eurorack modules are works of art in more ways than one.
The Tabor is what they call an "avalanche oscillator"—which uses four avalanche transistor oscillators to create unpredictable sounds and rhythmic textures. An additionally mesmerizing feature is that you can watch these oscillators work, with their pulsing light shining through the front panel's shattered glass-like design.
Find all Jolin Lab gear on Reverb.
Sleepy Circuits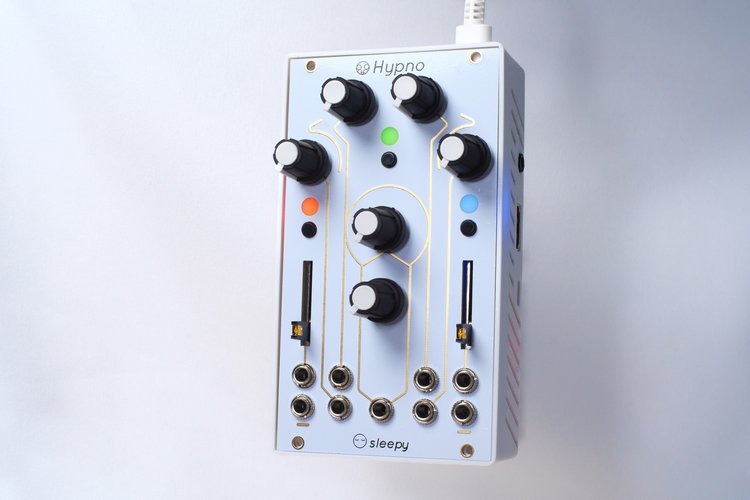 Sleep Circuits' Hypno has been out for a few years, but the video synthesis system is perpetually captivating. Using CV and MIDI to control and modulate video elements, the Hypno allows you to make incredible visuals to complement your music or just explore the fun world of video synthesis itself.
Worried that you'll have to build out a whole new rack of gear if you start down the video synthesis rabbit hole? Fear not. The Hypno can either be integrated into your Eurorack system or work as a standalone device.
Check out Sleepy Circuits' website to learn more.
TouellSkouarn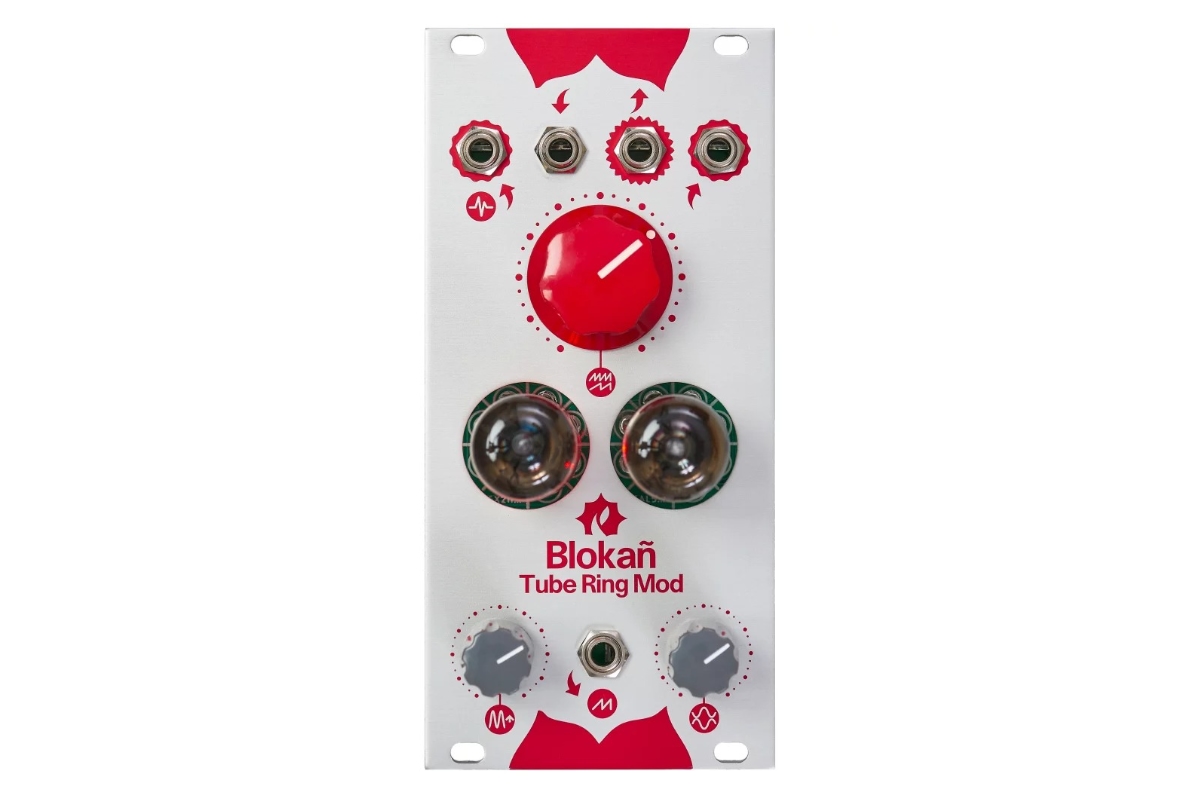 Specializing in Eurorack modules, custom pedals, and, according to his business card, clairvoyance, TouellSkouarn's Gaël Loison builds some supernormal equipment.
The Blokañ is one piece that caught our eyes and ears. It's a tube-powered ring modulator module that uses two tubes to drive wonderfully weird tones. You can link audio, LFO, or other CV as modulators, clocking the ring mod to your tempo or playing it freely.
It's just one of a whole line of striking modules TouellSkouarn had on display in the bungalow village at Superbooth, an outcrop of huts in the woods outside the main halls.
Find all TouellSkouarn devices on Reverb.
Retrokits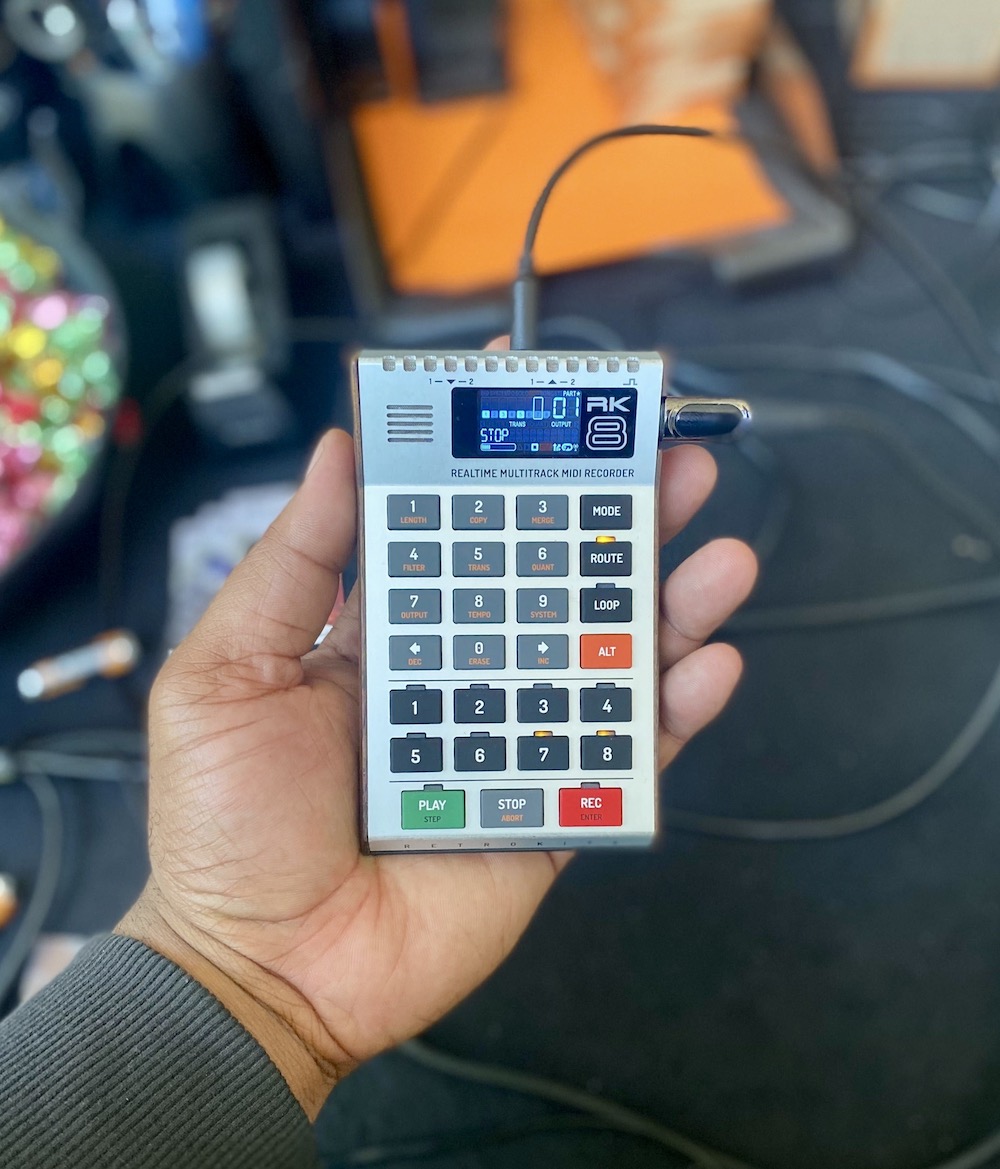 At first glance, the latest product from Retrokits looks like a vintage classroom calculator—but looks can be deceiving. The RK-8 is actually a MIDI sequencer and recorder equipped with eight tracks that can hold 16 MIDI channels each.
Designed as a modern spin on the Alesis MMT8 sequencer, the RK-8 allows for real-time MIDI recording and multi-track length for on-the-fly arrangement and performance. It also includes Bluetooth support and DIN sync signals, so it can work alongside older devices.
For more information on this pocket-sized powerhouse, check out the Retrokits website.
Apollo View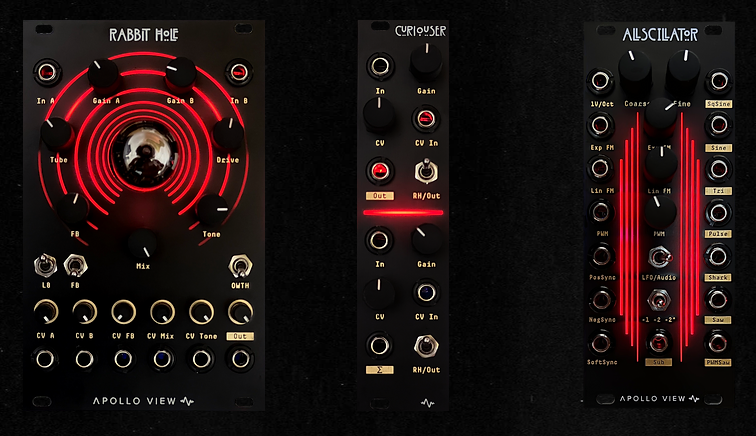 English Eurorack manufacturer Apollo View has unveiled a set of three modules. Rabbit Hole is a 16HP summing mixer with distinctive distortion and valve saturation. Its two input channels each have their own independent VCAs, which are then summed and passed through a solid-state drive circuit for some heavy-duty hard clipping.
The 6HP Curiouser functions as a 6HP expander for Rabbit Hole, adding two more inputs. And finally, the 10HP Allscillator packs in eight simultaneously available waveforms, tracking over 10 octaves: Square Sine, Sine, Tri, Pulse (PWM), Sharktooth, Saw, PWM Saw, and a selectable square/pulse Sub Octave.
For more information, check out Apollo View's website.