The Grammy-award winning band Portugal. The Man is preparing to sell their gear on Reverb on Aug. 16. All of the group's proceeds from their shop will go to CURE DHDDS USA, which supports the research and treatment of the newly discovered neurological and metabolic rare disease DHDDS.
Update 8/16: The Official Portugal. The Man Reverb Shop is now open.
"We have so much gear, mainly because places like Reverb exist," said frontman John Gourley. "Meaning that every time I want to pick up a new piece of gear, it is there, like I know where I could go to get it…And I love the idea of giving other people the chance to mess with some of that stuff."
---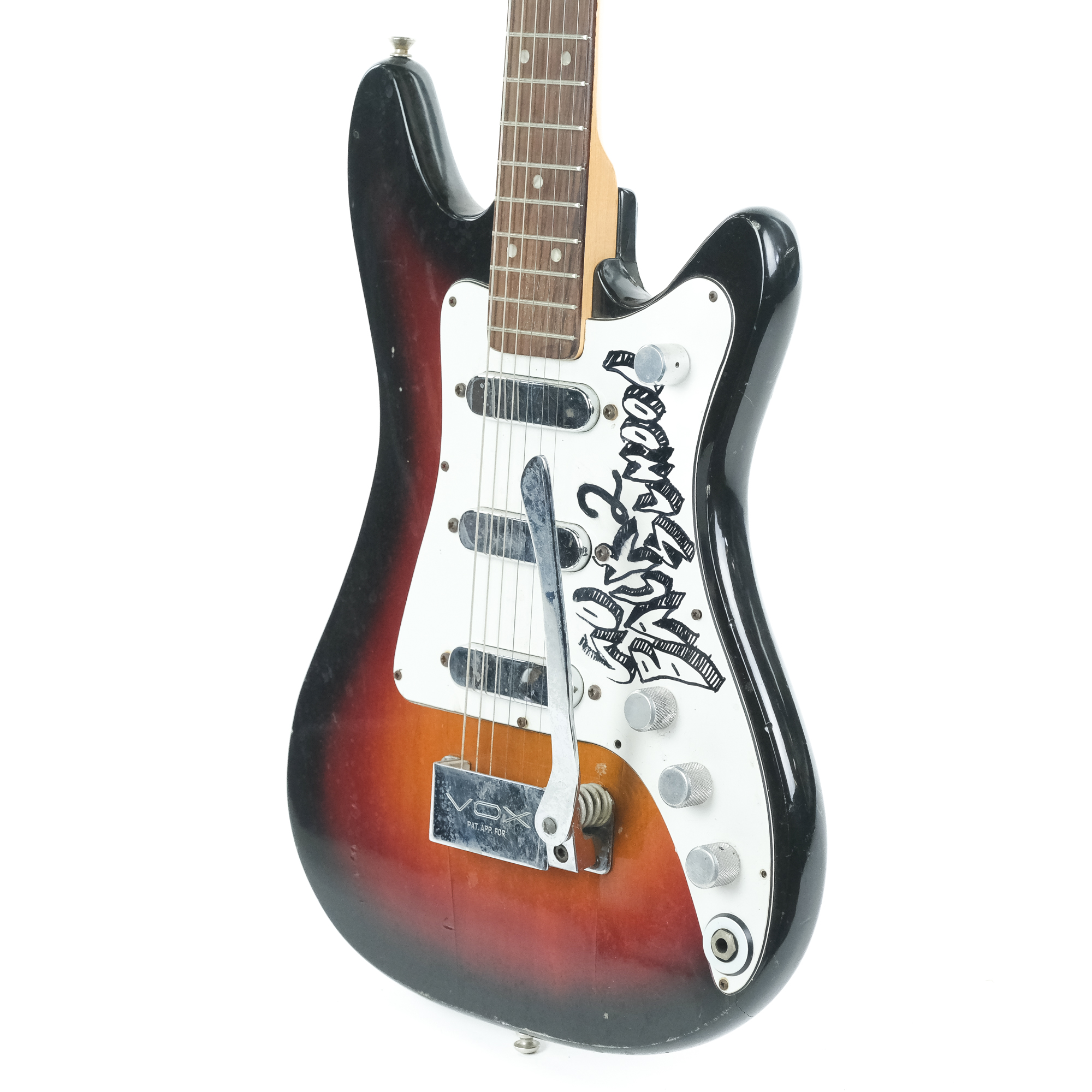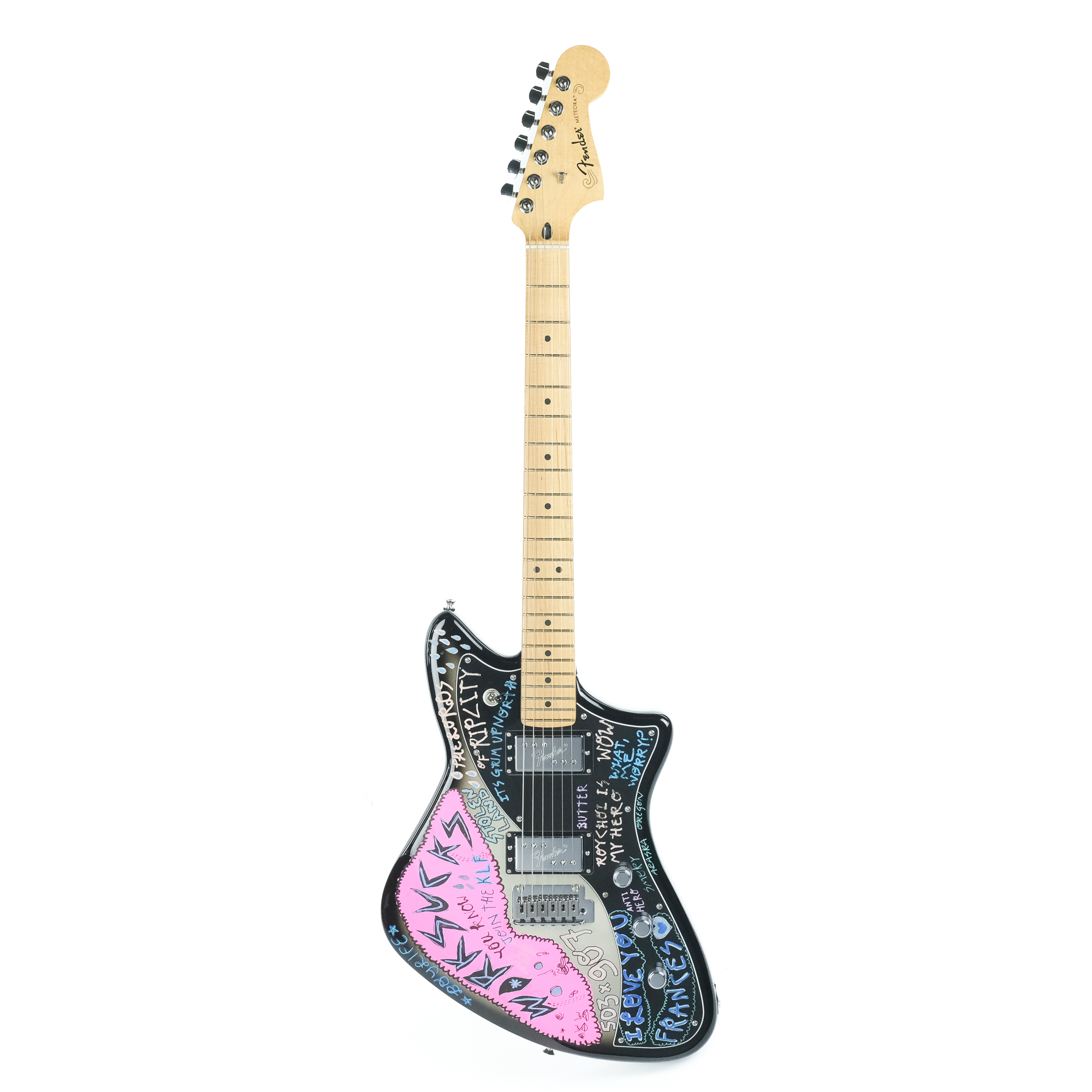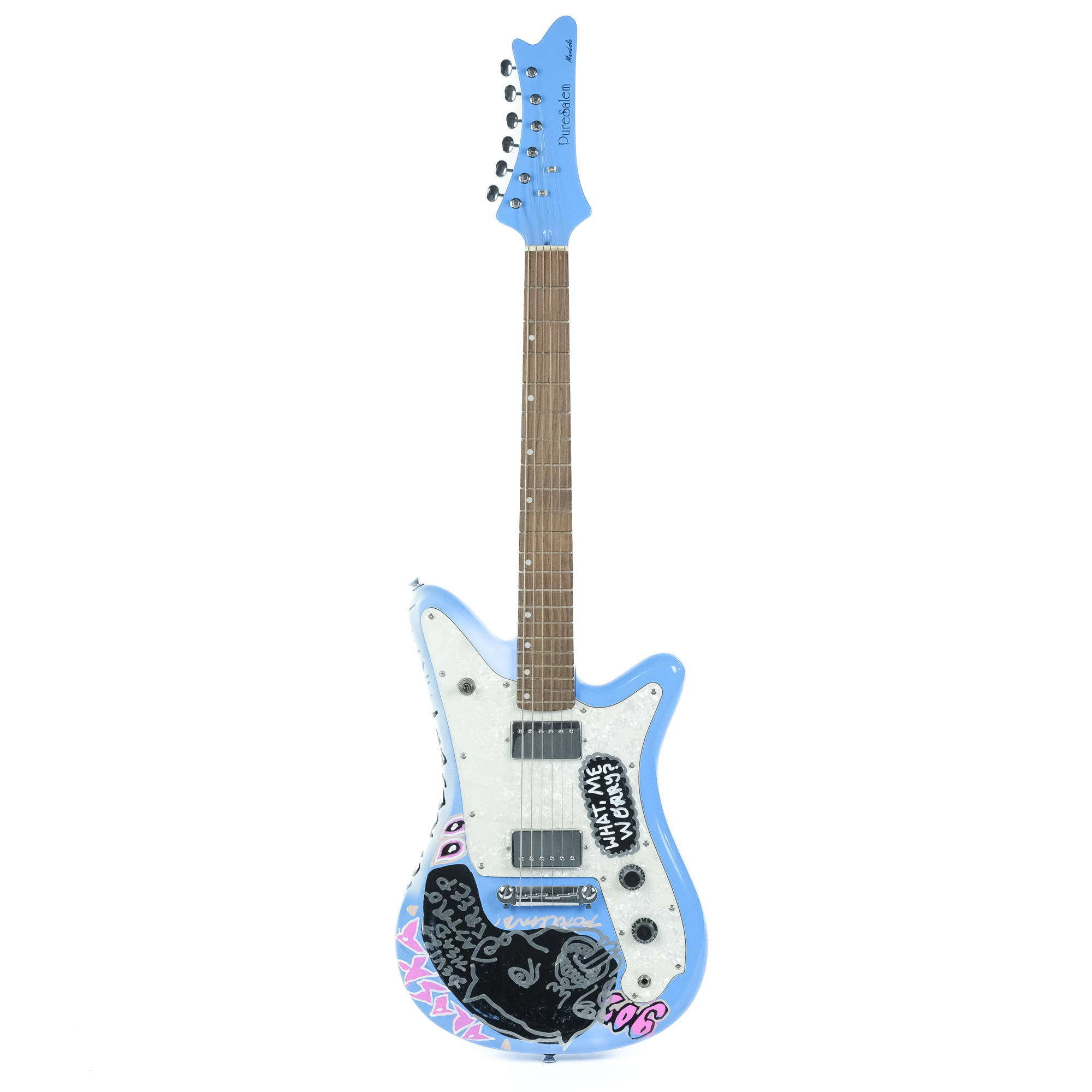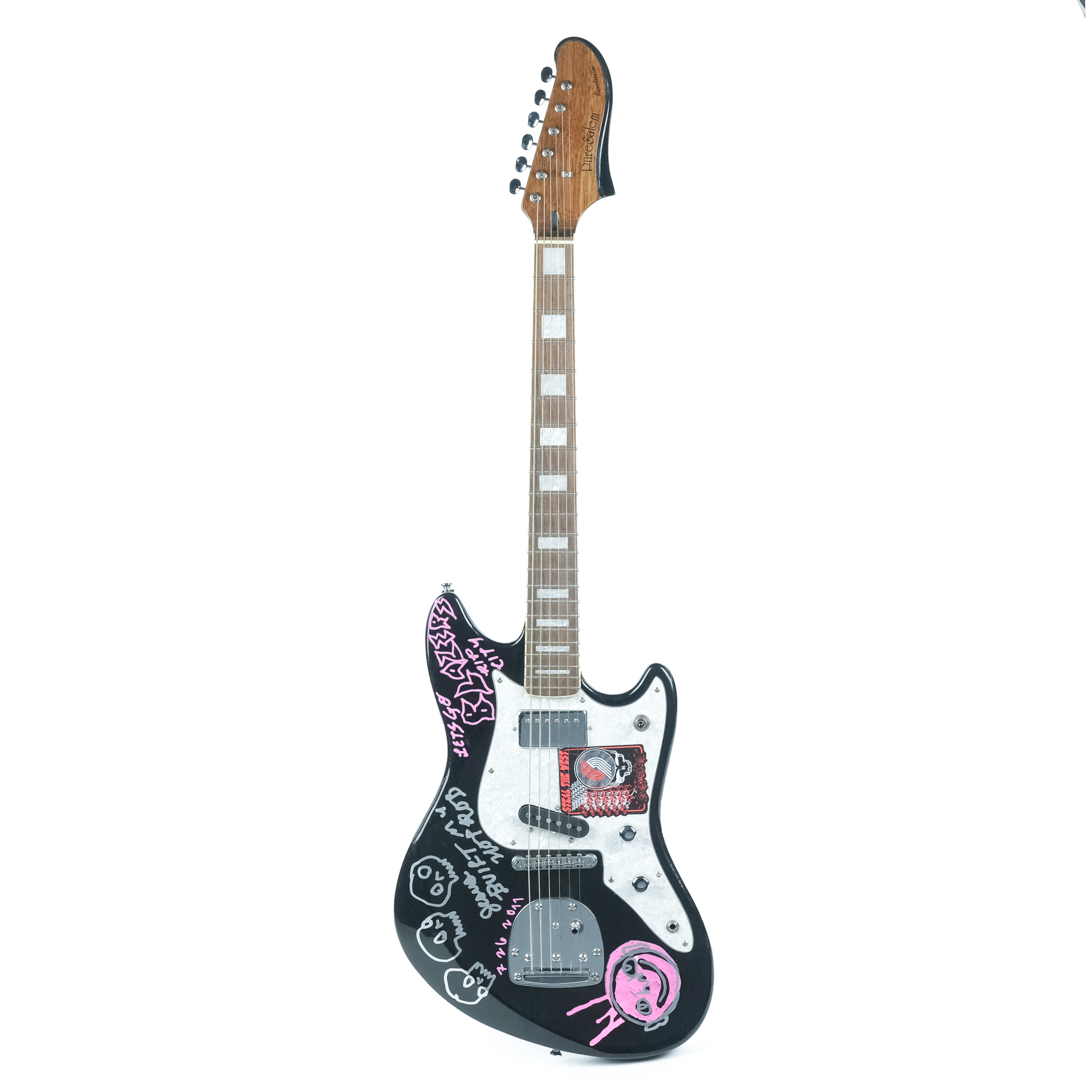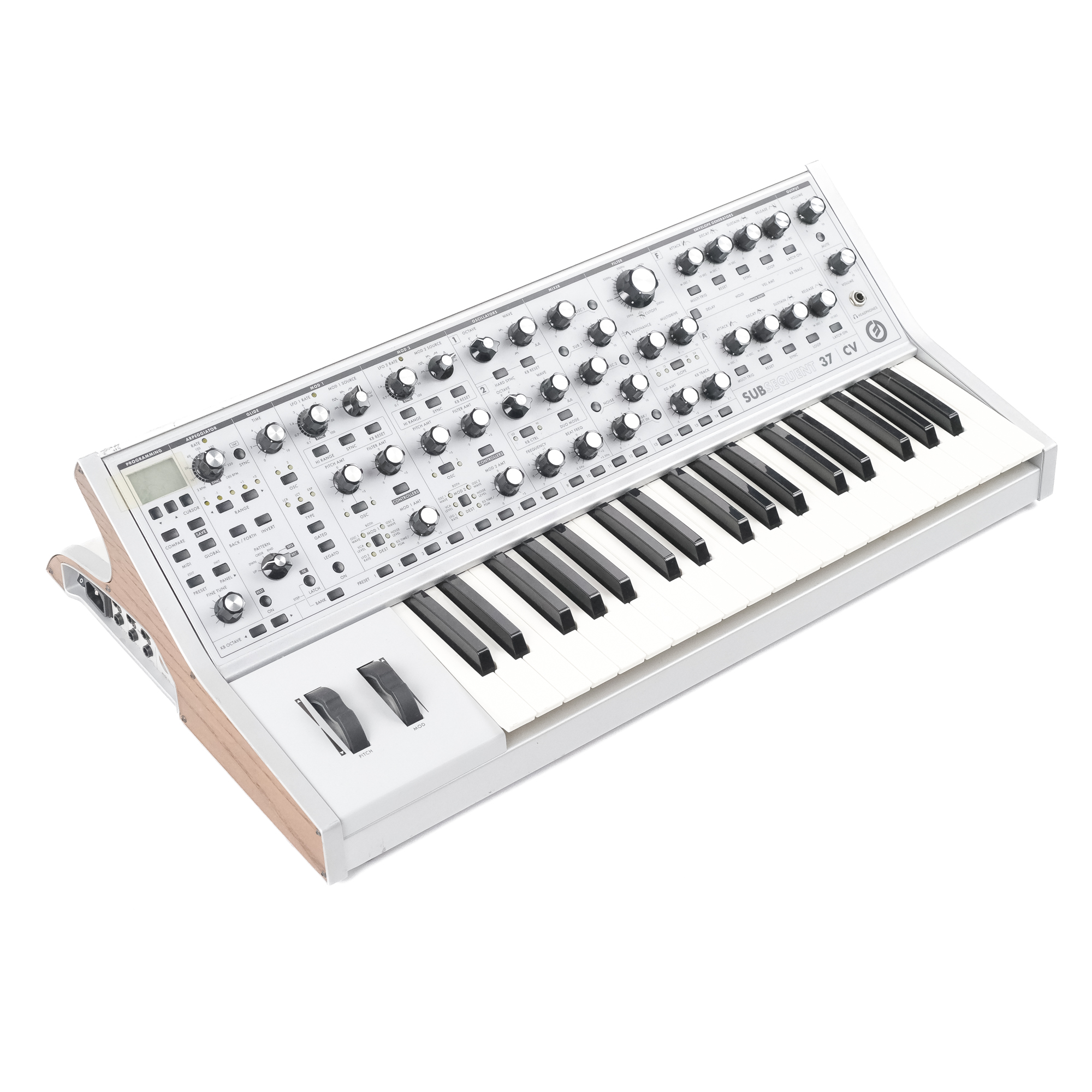 ---
Among the gear in the shop is a vintage 1960s Vox Shadow adorned with Gourley's art on the body. "I used this live and in the studio quite a bit," he said. "It's got this fucked up tone when you run any fuzz through it. I used it on a bunch of our earlier records."
Additionally, Portugal. The Man's shop will include:
A Fender Player Plus Meteora HH that the group used during its Fender Player Plus Sessions video with the brand.
Several Puresalem guitars. "There was a point where Puresalems were all I played," said Gourley. "At the time, I was looking for something heavier, tone-wise.I played these on and off at our early punk rock shows."
A vintage 1960s Tonemaster Crucianelli used while recording the 2013 record, Evil Friends.
A Moog Sub 37 that keyboard player Kyle O'Quin used during the band's performance at Red Rocks Ampitheatre in 2021.
A large collection of touring mixers used at hundreds of shows during the band's career. "[These are] what we ran all of our keyboards and drum machines through," said Gourley. "There's laptops and things you can use, but we do not know how to do any of that stuff. With these you can turn the knobs and blow out the sound. The sound guys hate it. They get really upset, and I love seeing them throw their hands up and go 'Oh my God.'"
The Official Portugal. The Man Reverb Shop is now live.